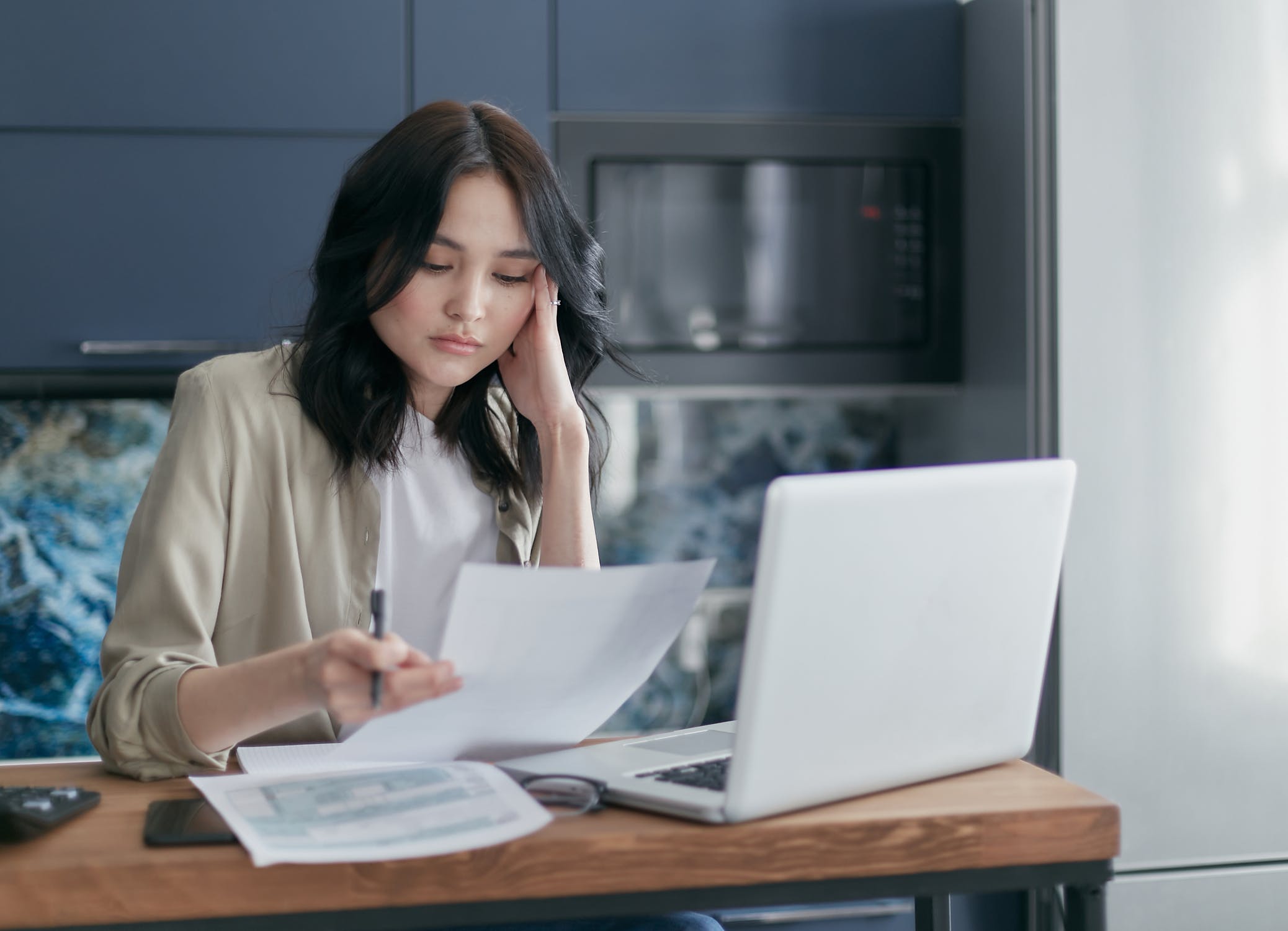 How to create an invoice for multiple payments
Billing your clients can be a hassle sometimes, but it's also arguably the most necessary aspect of your business. After all, you need to get paid for your services.
Typically, billing involves plenty of back and forth coordination among functions which can quickly get bogged down by technicalities – especially if you're not using a billing system.
Not to mention, traditional billing methods are non-flexible. Although most businesses nowadays may accept online payments, many don't have a variety of flexible payment methods. This can discourage potential customers who need different payment solutions to make things work within their budget.
Luckily, billing your clients doesn't have to be painful with Broadly.
Broadly is a reputation management platform that streamlines critical aspects of your business. From administrative duties to brand management, Broadly has valuable features that simplify running your business.
This article will talk about Broadly's payment solutions and how they can improve your business.
See what Broadly can do for your business in just 30 days
What are pay-over-time invoices?
Pay-over-time invoices are, in essence, partial payments for your services.
If you've made a big purchase for an appliance, gadget, or vehicle, then you know that they provide options to pay small amounts over months or years.
This consumer financing trend is taking over other industries. Appliance stores, repair shops, clothing boutiques, and even groceries are now providing customers the option to pay in installments. Doing so distributes the impact of the purchase over an extended period, allowing customers to have more disposable cash each month.
With this same strategy, local businesses can also improve their payment processes.
Broadly's Pay-Over-Time system breaks down the payments for your products and services into more manageable chunks, making your brand more accessible to more people.
Flexible payment terms provide a ton of value for you and your customers, which we'll discuss in the following sections.
What's the point of allowing multiple payments over time?
Broadly's Pay Over Time feature lets customers break up their bills into smaller chunks throughout a specified period. It works like an installment purchase or a mid-term bank loan, thus making it easier for people to manage and budget large purchases.
This payment option works through Broadly's partnership with Wisetack. Broadly uses Wisetack's API to allow customers greater flexibility over their payments.
When you make a Payment Request through Broadly, it goes through Wisetack and allows the recipient to choose a "Pay over time in installments" option.
Customers will then have up to six options in payment terms of up to 3 to 60 months and APRs (annual percentage rates) ranging from 0% to 29.9% – all depending on the customer's eligibility and the amount due.
Your business will receive the full amount up-front through Wisetack while they collect the remaining balance from your customers on every due date. Wistack takes on the risk while you take the cash.  
Creating pay-over-time invoices
The process for creating an invoice payment with the Pay Over Time option is the same as regular payments – the only difference is that you have to enable the Pay Over Time feature first.
Here's how you can send pay-over-time invoices after you've enabled the Pay Over Time feature on the Broadly platform.
1. Create an invoice
The first step involves creating the actual invoice first. On the Broadly platform, this is done through a Payment Request. 
In this form, input details such as the invoice amount and the description of the provided services.
Once you send a Payment Request, your customer will be notified through text or email. If their bill exceeds $500 and you have the Pay Over Time feature enabled, they'll see the option to pay in installments with Wisetack.
2. Soft credit check
If the customer wants to pay in installments, they will have to complete a short application. This will include a soft credit check that won't impact their credit score to assess their capability to pay.
The exact payment terms available to them will depend on their qualifications.
3. Invoice approval
After the assessment, approved customers will receive a confirmation through text or email. Your business will also get notified of the approved loan request.
The customer will then have to approve the release of the payment amount. If they select "Release Payment," Broadly will automatically mark the invoice as paid. Wisetack will process the full amount less a transaction fee to be transferred to your business.
Depending on your bank, you should receive your funds in one to three business days.
4. Confirmation and billing
When the customer chooses Pay Over Time, Wisetack collects their billing information, including their name, credit card info, bank account, or PayPal info, for payment processing.
5. Review records
Payment records should reflect on Broadly, including every single invoice that used Pay Over Time as a payment method. They will also show the invoice number and other details.
You can review your records and integrate them with your accounting software, such as Quickbooks Online or Quickbooks Desktop.
When should you use a multiple-payment invoice? 
We recommend using multiple-payment invoices for every billing over $500.
Multiple installment payments are great for your business since they encourage your customers to continue with their purchases even if they don't have the full amount available to spend right now.
Additionally, flexible payment methods show mutual trust between you and your customers. It will make buying from your brand much more desirable and preferable. Considering this win-win situation, there's no reason not to do it every time.
Benefits of using a pay-over-time invoice
Pay-over-time certainly seems like a fantastic option, but what benefits does it get your business, exactly?
Here's a list of concrete advantages that you can gain from this nifty feature.
Access
It's easier for customers to spend money when they don't have to shell out the full amount up-front. This is especially true for customers who have a limited budget. Allowing pay-over-time invoices makes your services accessible to more people.
Convenience
With Broadly's Pay Over Time feature, you won't have to be overwhelmed with the administrative duty of dealing with many smaller payments. Broadly also has integrations with other apps and services, such as Quickbooks.
Automation
Our partner Wisetack will facilitate the monthly billing, which means that Broadly subscribers don't have to perform extra tasks other than their standard accounts receivable duties. No need to chase after customers to collect payments.
Customer experience
Having a streamlined and painless way to pay in installments is a great way to improve the customer experience and make them more likely to return. It's a definite differentiator if your competition doesn't offer the same payment options.
Relationship
The Pay Over Time feature establishes a continuing relationship between you and your customers, creating a mutual trust. Loyal customers don't shop around. They come right to you.
Get paid faster with Broadly
Broadly is a reputation management platform that lets your small business perform at its best and helps set up your website for success. And now, thanks to Broadly's partnership with Wisetack, you can also get paid quicker and more efficiently.
Enjoy a wider customer base, strong competitive advantage, and easier billing processes with Broadly's integrations, such as Pay Over Time!
See what Broadly can do for your business in just 30 days