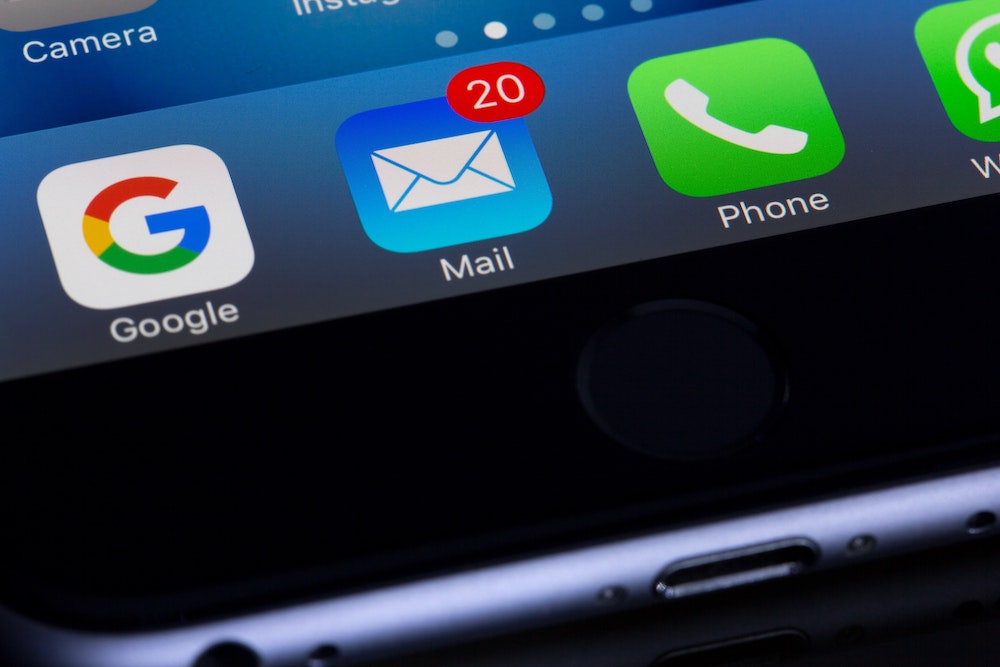 How to improve your inbound strategy with email marketing
During your digital marketing journey, you may have wondered if email marketing could be an effective way to engage with your customers. The simple answer is: Absolutely! Email marketing campaigns often offer a high return on investment. 
Inbound email marketing promotes lead generation. Plus, you can analyze useful metrics, like conversion rates, to optimize your inbound strategy. 
What is inbound marketing? 
See what Broadly can do for your business in just 30 days
Inbound marketing emphasizes demonstrating value through content creation with the goal of drawing interest from new customers. This marketing approach involves three sequential components: attract, engage and delight. You want to nurture connections to close sales at some point in the future — in this way, inbound marketing is like a long-term investment.
For example, an independent HVAC technician can attract an audience with their business blog or social media posts. To engage with potential customers, the technician communicates how they provide solutions, such as heating system replacements or air conditioner repair services, to address their audience's challenges and pain points. 
Lastly, delighting an audience means offering them support, which includes responding to questions or mentions on social media to build a meaningful customer relationship. 
How can email marketing fuel your overall inbound strategy?
Developing a base of loyal customers is at the core of inbound marketing. Email campaigns offer value by reaching your target audience and developing their interest in your business. 
Automation software solutions like Broadly make it easy to schedule and send personalized emails to your mailing list. Put your small business on the path to growth by following these inbound email marketing best practices.
Figure out your buyer persona
It takes empathy and compassion to succeed at inbound marketing, which is why it's important to create an outline of your preferred customers. A deep understanding of a potential customer's needs will allow you to produce engaging emails and offer appropriate solutions. HubSpot offers a helpful buyer persona template and guide for you to map out your ideal customer.
Become familiar with different types of emails
Email marketing campaigns use a variety of messages to achieve specific purposes. While many different types of emails exist, these are the most common:
Welcome emails: The first email you receive when signing up for an email list, they're the electronic equivalent of a firm handshake or friendly wave.
Email newsletters: Usually sent regularly, often weekly or monthly. A newsletter contains the latest news and updates about your business.
Promotional emails: Primarily marketing new or existing products or services, these emails can also advertise special deals, giveaways and free content, like infographics and case studies.
Lead nurturing emails: These are meant to inspire a potential customer to buy your product or book a service.
A/B testing involves creating two versions of an email and comparing the open rate and conversion rates. This technique helps you determine the most effective way to approach messaging. Test subject lines, message content and the call to action (CTA). 
Boost conversion rates with thoughtful email content
Even with a high open rate on your email marketing campaign, it's usually conversion rates that matter most when measuring your return on investment. To increase conversion rates, include a strong CTA that prompts the reader to do something immediately, whether it's scheduling a service or learning more about a topic on your blog. 
In addition, the subject line can make or break your campaign by compelling a potential customer to open the email—or not. HubSpot compiled a list of memorable email subject lines that may inspire your own email campaigns. Consider your buyer persona and the type of email you're using to craft appealing content for your audience.
Easily create custom email marketing campaigns with Broadly
Streamline your inbound email marketing strategy with Broadly's Campaigns. Take advantage of customizable templates that help you add a personal touch to emails and text messages. With a few clicks of a button, you can efficiently communicate with leads and loyal customers. And don't forget to reconnect with past customers who have not booked a service recently.
Broadly's additional client support tools include a centralized Inbox service and Web Chat to smoothly guide potential customers through the buyer's journey. Use Web Chat to automatically respond to leads while collecting relevant customer data for follow-ups. Win the attention of potential customers as soon as they visit your company website by providing quick responses. 
See what Broadly can do for your business in just 30 days