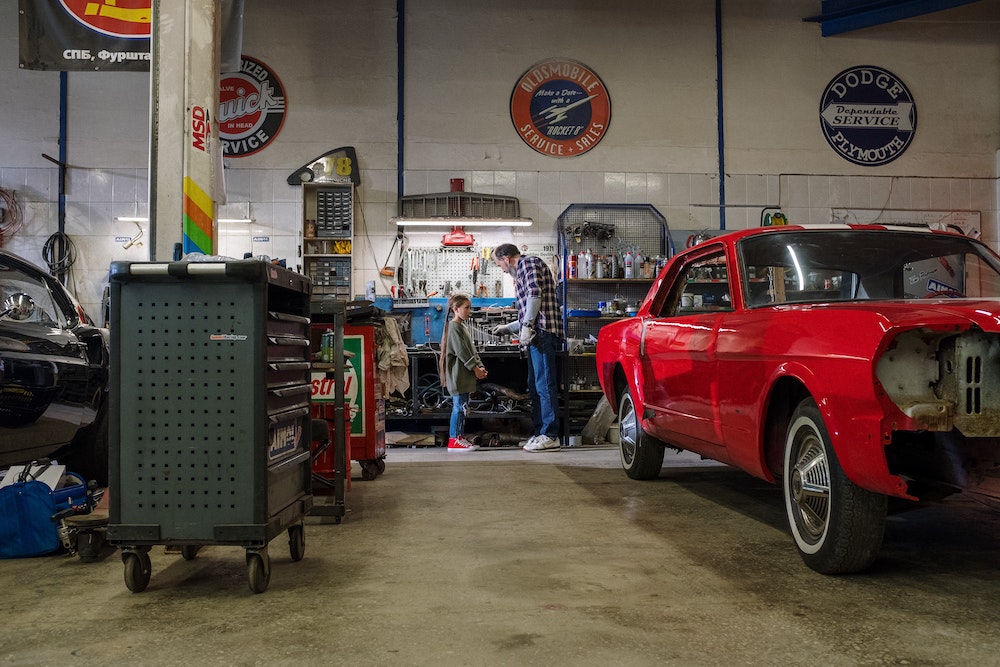 How to outsmart the competition with Facebook marketing for auto repair centers
In the world of social media platforms, Facebook is arguably one of the most well-known. 
When it comes to your auto repair business's marketing strategy, Facebook can also be one of the most valuable marketing tools in your toolbox. Maintaining a presence can keep your automotive repair business top of mind with your target audience and existing customers.
What is Facebook marketing?
Free Guide: How To Overcome Top Challenges For Auto Shop Owners in 2023
Facebook marketing encompasses the activities and actions your car repair business can take to promote your services on the platform. Generally speaking, it is usually referred to as two types:
Organic: No cost, focusing on optimization and content you share on your Facebook page
Paid: Relatively inexpensive, targeted advertising that promotes your page or content
Depending on your goals and budget, you may choose to employ one or both to promote your auto repair shop.
Facebook marketing tactics for auto repair shops
Set up and optimize your Facebook page
If you don't already have a Facebook business page, it is a straightforward and no-cost way to get started on the platform. Once you've set up your page, you can add information to further optimize your listing, including contact information, hours, facility photos, services, pricing and more.
Having a searchable listing is a great way to connect with potential customers who are searching Facebook for nearby businesses. Taking the time to add services, price lists and descriptions can also help you stand out among the competition and offer search engine optimization (SEO) benefits behind the scenes.
Share your expertise and build trust
As a local expert, you can share helpful tips on how people can get the most from their vehicles. You could create posts for questions you are asked most often on the phone or in person and share helpful answers for them. 
If you're comfortable, try making short videos. This type of content marketing allows potential customers to get to know you and connect before they set foot in your shop.
As a shop owner, it's easy to take your knowledge for granted, but sharing your expertise can be beneficial and educational for consumers. For example, you could answer some of the following common questions:

What do worn tires look like?
How often do I need an oil change?
How long should I let my car warm up in the winter?
You can also share fun and exciting things that happened in your shop. Look for opportunities in your everyday customer interactions to highlight your shop and services. Get creative—you may have more content than you think! 
Vintage vehicle in the shop? Ask the owner for permission to snap a picture and share.
Cute puppy in the waiting room? Get a photo and highlight your dog-friendly facility.
Kids leave a drawing of a car behind? Share their artwork and talk about your child-friendly waiting room.
Showcase your local community engagement
As a valued member of your community, share your experiences as a volunteer or when taking part in local events. If you've sponsored a little league team, adopted a local garden, or hosted a car wash for a local school, be sure to share this with your customers. Consumers value businesses that are actively involved in their community.
Finding ways to co-promote and support other businesses and organizations can be a great way to make more connections. Grabbed tacos from the new food truck? Share a photo and tag their page. Does a local landscaper maintain your landscaping? Tag them and share your recommendation. 
Many local businesses are extremely cooperative and will often share your post to promote themselves—in turn, promoting your business. This can also lead to some of the most valuable and powerful word-of-mouth referrals for a business!
Curate and respond to reviews
Customer reviews are an increasingly important way that prospective customers decide whether to set foot in your shop in the first place. 
Responding to reviews regularly is a proactive approach, even if it's just a thank you, showing people that your shop is engaged and that customers are important. Responding positively to negative reviews also demonstrates that your shop wants to do right by the customer, regardless of how the situation is ultimately resolved.
Run paid ads
Facebook offers paid advertising directly to the users of your choice. You can filter your audience by demographics, such as age and household income, as well as location, including whether they live or work in your area. These ads are priced based on an auction system and can be very cost-effective to advertise in your local area.
With dozens of placements on the site, you've likely seen these ads if you're a regular Facebook user. They appear in common areas like the news feed, the sidebar, Marketplace listings and can also be run on Instagram if you have a linked account.
Does Facebook advertising work?
Facebook ads can be one of the most cost-effective methods of paid digital ads for auto repair shops. The ability to target users locally to people who live or work in a particular geographic area is a powerful way to get your auto shop in front of people who might use your services and build brand awareness.
What are the benefits of using Facebook marketing?
There are several benefits of using Facebook marketing to grow your small business, especially when combined with other tactics, such as social media marketing and email marketing. Many tactics are free or low cost, letting you build your automotive marketing plan while maximizing your budget.
Let Broadly help you promote your business
If you are ready to get started with Facebook marketing, but want help promoting your auto repair shop, Broadly has tools to support small local businesses like yours. 
You can simplify and streamline your digital marketing efforts with automated online review collection, send personalized Campaigns with templates specifically for your industry and communicate more easily with your customers by having all interactions in one place.
See what Broadly can do for your business in just 30 days