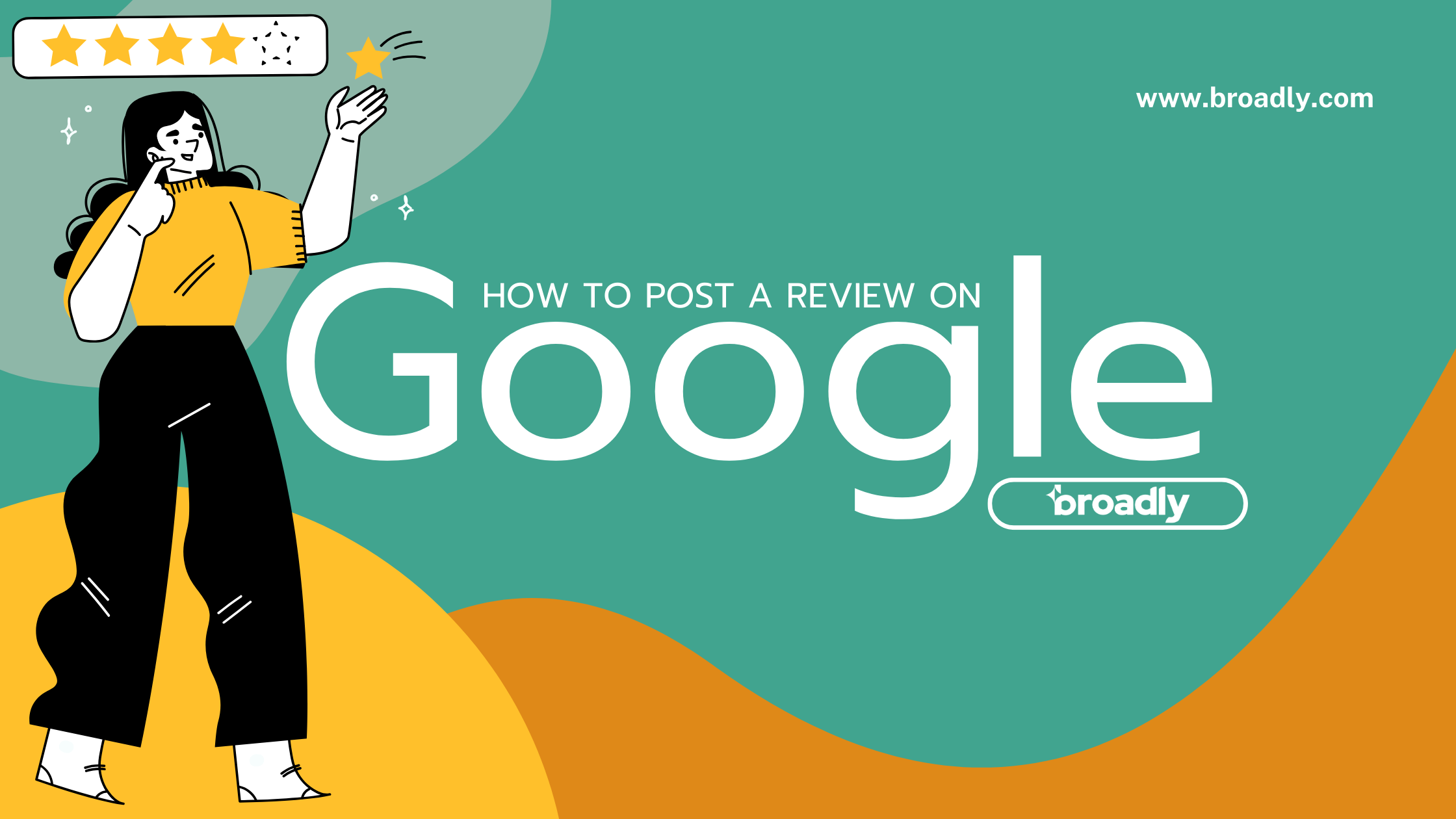 How to Post a Review on Google
Leaving reviews is one of the best ways you can help your local business community. If you're a satisfied customer or patron, it's equally important to know how to post a review on Google to share your positive experiences and contribute to a business's success.
In this guide, we'll show you how to post a review on Google, answer common questions about anonymity, and provide tips for writing more useful and actionable reviews.
Key Takeaways
How to Post a Google Review: We'll talk about how to post a Google review from a browser, Google Maps, or on a mobile device.
Anonymity in Google Reviews: While reviewers can't be entirely anonymous, we'll discuss how you can use usernames or initials instead.
Tips for Impactful Reviews: We'll cover practical tips for writing reviews, such as including specific details, avoiding exaggeration, and why it's better to write reviews sooner rather than later.
Generate 5-star Google reviews for your business automatically
Write a Review on Your Browser
From Google Search
Step 1: Start by performing a Google search for the business you want to review.
Step 2: In the list of search results, locate the business you're interested in and click on it.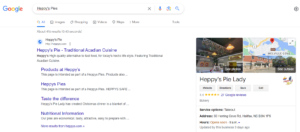 Step 3: On the business's listing, you'll find a link labeled "Google Reviews" and click on it.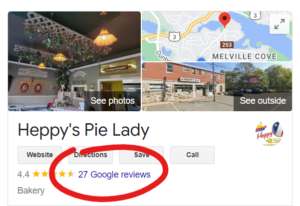 Step 4: From there, click on the "Write a review" button to share your thoughts and experiences with the world.

From Google Maps
Step 1: Open your web browser and visit Google Maps.
Step 2: In the search bar, enter the name of the business you want to review and hit enter.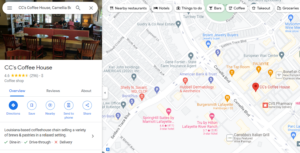 Step 3: Click on the "Reviews" tab within the business listing.
Step 4: Finally, click on the "Write a review" button to start crafting your review.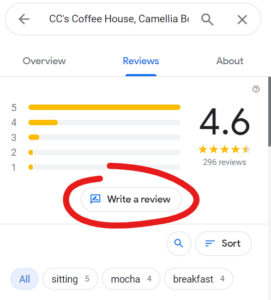 From Google Maps App
For mobile users, posting a Google review is just as straightforward:
Step 1: Open the Google Maps app on your Android or iPhone
Step 2: Search for the place you want to review or tap its location on the map.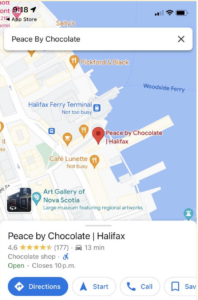 Step 3: If multiple locations appear in your search, select the one you want to review.
Step 4: Scroll down, and you'll see an option labeled "Reviews" and tap it.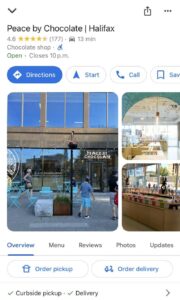 Step 5: Next, tap the empty stars to assign a rating and proceed to create your review.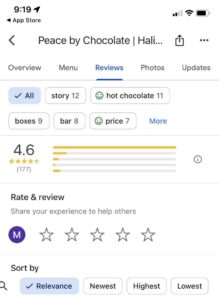 Editing or Deleting Your Own Reviews
It's natural to want to make changes to your reviews or remove them entirely if circumstances change. For example, if the business responded to your review and made things right, here's how you can edit or delete your own Google reviews:
On Your Browser:
Step 1: Go to Google Maps Contributions.
Step 2: Here, you'll find all the reviews you've written.
Step 3: Next to the review you want to edit or delete, click on the three dots next to the review.
Step 4: Select "Edit review" or "Delete review," and follow the on-screen steps to make the desired changes.
On Your Mobile Device:
Step 1: Open the Google Maps app.
Step 2: Tap "Contribute" and then "View your profile."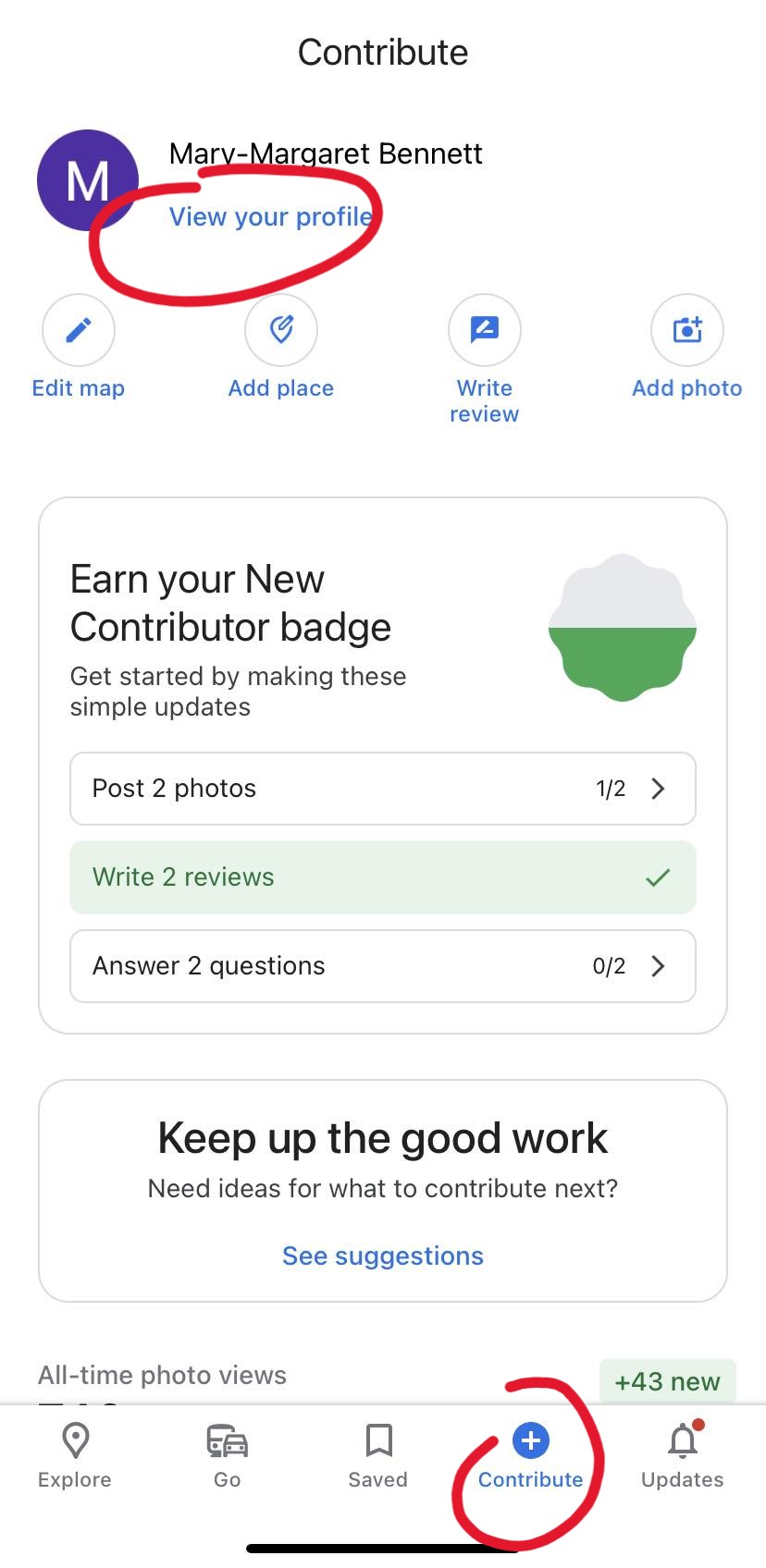 Step 3: Scroll down and tap "See all reviews."
Step 4: Locate the review you want to modify or delete.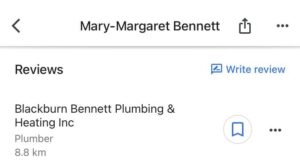 Step 5: Tap the three little dots on the far right, and from there, choose "Edit review" or "Delete review."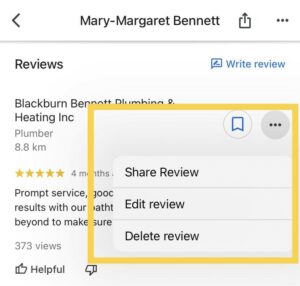 Are Google Reviews Anonymous?
One common question many people ask is whether Google reviews are anonymous. The answer is generally "kind of." A few years ago, Google removed the ability for users to leave completely anonymous reviews; however, reviewers can still maintain their anonymity by using a username or initials rather than their real name.
All reviews posted on Google are entirely public, so if you have reservations about leaving a review with your full name, one of the easiest ways you can omit it from your feedback is by adjusting or shortening your name in your Google Profile beforehand. 
Important Note: 
Google prefers promoting reviews that are left by users with real full names over fake usernames. While anonymity can protect users who want to give honest feedback about a business, this feature can also be exploited to spread false information or directly hurt a business's reputation. 
Google, businesses, and users alike are not shy about flagging and removing reviews they find dubious.
Related topics:
How to Write a Great Google Review
Impactful Google reviews can make a significant difference for your local business. Here are some tips that you can share with your happy customers when asking them to leave feedback on your listing:
Include Specifics
When you write a review, mention the specific things that made your experience special. Tell people about the particular products, services, or moments that stood out for you. For instance, instead of saying, "The food was great," you could say, "I really liked how they seasoned the chicken, and the chocolate cake for dessert was a pleasant surprise."
Don't Exaggerate
Be truthful in your review and avoid making things sound better than they really were. It's okay to be excited about a good experience, but try not to exaggerate because it can create unrealistic expectations for others.
Be Helpful
Reviews are most useful when they provide both compliments and suggestions for improvement (if needed). If you had a great experience, share what you liked the most. If there were things that could have been better, helpfully offer your thoughts. For example, instead of just saying, "The service was bad," you could say, "While the food was delicious, I had some issues with the service. It took a while to get our drinks, and the server seemed really busy."
Write Reviews Sooner Rather than Later
Try to write your review shortly after your experience. If you wait too long, you might forget important details, and your review might not be as accurate. Writing while it's still fresh in your memory helps your review reflect your true feelings and experiences.
Posting a review on Google is a simple yet impactful way to support your favorite local businesses. Whether you're a business owner looking to guide customers or a satisfied customer wanting to share your experience, these steps and tips should help you navigate the process with ease.
How Broadly Can Help
Broadly offers solutions to streamline the review management process for businesses. With Broadly, you can:
Receive real-time notifications of new reviews.
Easily respond to reviews from a centralized dashboard.
Gain insights into customer feedback trends.
Improve your online reputation and drive more business.
Curious about what Broadly can do for your business? Start a 30-Day Free Trial today!
See what Broadly can do for your business in just 30 days