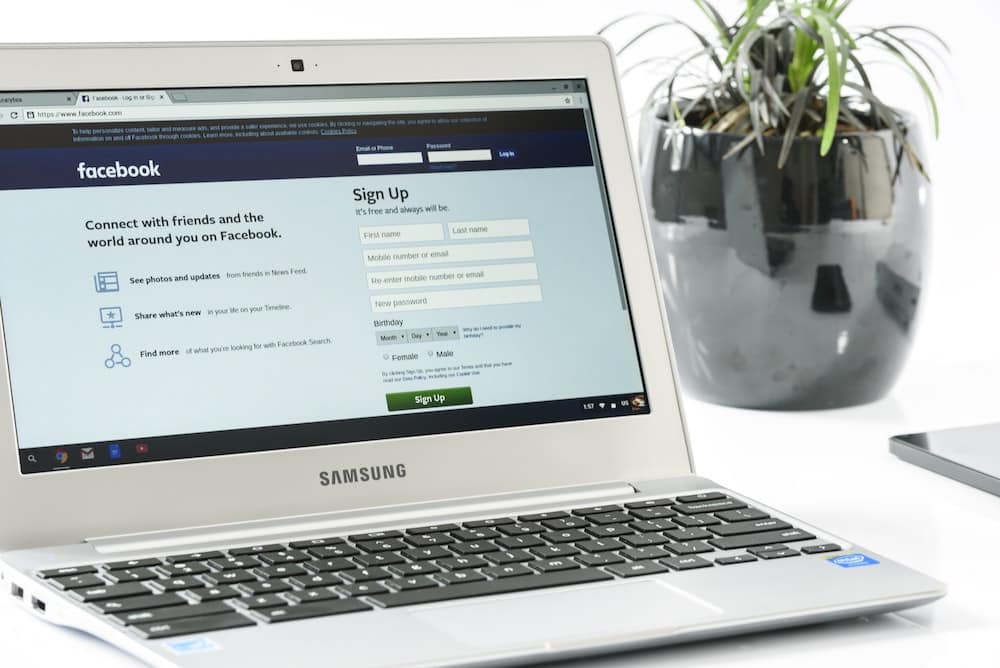 How to request a review on Facebook Marketplace
Facebook Marketplace is a great place to sell items for your business or resell items on a personal level. Facebook Marketplace includes a review function that allows buyers to rate their experiences with sellers. 
Buyers can rate sellers as well as answer a few questions about the experience. If you're selling items often through Facebook Marketplace, a high rating will help give consumers confidence in your items. 
So what do you do if you aren't getting ratings or your star rating is a bit low? Let's look at ways to remedy the situation and get you in front of the right customer.
Free Guide: 10 Tips To Get More Customers From Facebook
What are Facebook Marketplace reviews?
After every item is sold on Facebook, the social media platform asks the buyer to rate the seller. However, this may occur right after the sale or whenever the buyer returns to Facebook. This can leave quite a bit of time between the transaction and may result in no review. 
Marketplace reviews help users identify legitimate sellers and avoid scams. The five-star rating system asks buyers to rate the seller from one to five stars. These results are then averaged to display an overall rating to potential customers. Just like the Facebook reviews on your business profile, your seller rating is just as important.
How do you leave a seller review on Facebook Marketplace?
Following a purchase on Facebook Marketplace, buyers will receive a notification to rate the seller after the seller marks the item as sold and identifies the buyer. This prompt is based on the seller completing the sale and notifying Facebook Marketplace that the item was sold. These steps are easy to do on your iPhone, Android or other mobile device. 
Buyers can also rate sellers after they've purchased an item or had a conversation with them on Facebook Messenger. The "Rate this Seller" option will appear in Messenger. 
Should you request reviews from buyers on Facebook Marketplace?
If you're looking for more reviews on Facebook Marketplace, you can easily ask buyers to leave you a review after the transaction is finished. Many consumers are more likely to leave a review after being prompted, so if you want to increase the number of reviews coming in, just ask!
Reviews are an important part of any business, and getting in the habit of asking for reviews is good. Your potential customers care about your ratings and reviews, even if you are a brick-and-mortar store or someone selling on Facebook Marketplace. These insights give potential buyers a glimpse into how you run your business. 
Facebook marketplace is a great place for e-commerce businesses, and having a high ranking with each Marketplace listing can help you sell more products. 
How to request a review on Facebook Marketplace
Following a transaction, you can send customers a quick message asking for a review. Your message to customers can be as simple as, "Thank you so much for supporting our business. We'd appreciate a review on how we did." This can all be done directly through the Facebook mobile app and should become a habit after every transaction. 
Marketplace users should be accustomed to leaving a review for buyers after a transaction, so don't be afraid to ask when using the selling platform. Since the request for a review will come from Messenger, Facebook users should see the notification in their profile quickly. 
Similar to Facebook business reviews, you cannot remove a negative review from your rating or profile. 
Benefits of using Facebook Marketplace for small businesses
Facebook Marketplace is great for selling items if you're a small business. With almost 3 billion users, Facebook spreads a wide net for you to find the right buyer. Facebook has also invested in its Marketplace platform, which makes things easier for buyers and sellers. While other platforms, such as Craigslist or a local classifieds site may also work, Facebook can show your Marketplace listing to more people. 
Online marketplaces operate differently, and some may not even have a review and rating opportunity. However, consumers appreciate the ability to leave a rating and review, and they are likely to do so with a little encouragement from the seller. 
Manage your online reputation with Broadly
Your online reputation includes many different factors, and if you're selling items on Facebook Marketplace, your ratings and reviews on that platform are an important part of digital marketing. Even if you're using eBay, Craigslist or another site, you want to ensure that your customers are satisfied. 
See what Broadly can do for your business in just 30 days