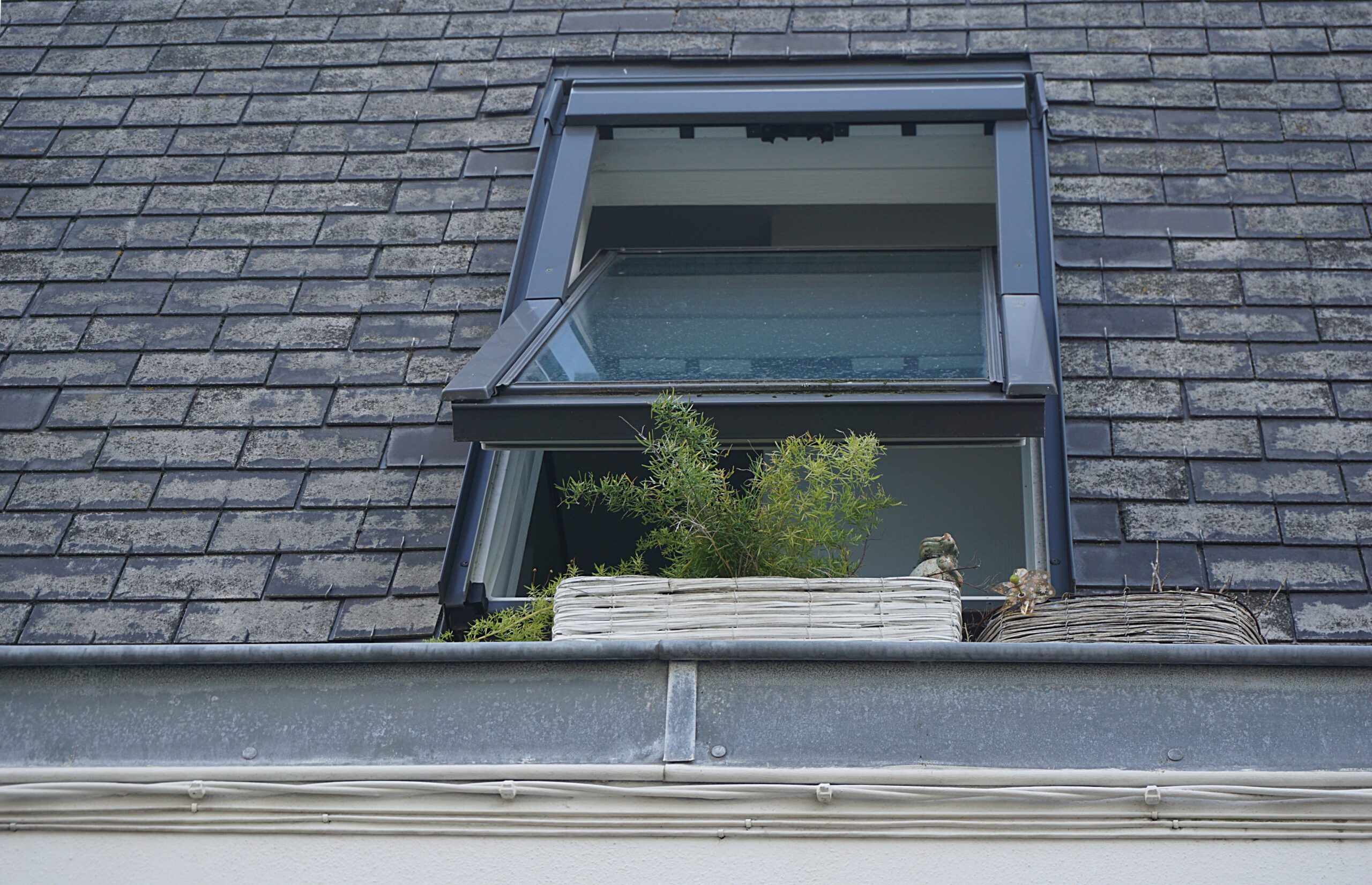 How to market a roofing business & get more leads
Running a successful roofing company requires a steady stream of qualified leads to increase the number of jobs you book. Since the roofing business is on-demand and not an industry with ongoing repeat clients, your marketing strategy is crucial.
As a busy business owner, it's overwhelming to develop advertising ideas, but the effort is worth it. More leads equal more roofing jobs and greater profits.
Whether you offer commercial roofing or residential home improvements, your local business will benefit from digital marketing. Keep reading to discover how to market your roofing business and get more leads.
How to make more money: Cheap local marketing for roofing businesses
When homeowners need your services — especially in a crisis — they'll head to Google and click on the first roofing contractor that shows up. As such, the higher your business ranks in local listings, the more business you'll attract.
As you work on your roofing marketing plan, your first priority should be improving search engine optimization (SEO) so your business ranks high in local searches on the web.
How to build trust with customers
Consumers are more inclined to trust a local business with a professional online appearance. The best place to start is with a quality website.
Your website should include:
Information about how long you've been in business
The roofing services you provide and the geographical location
An email and phone number where customers can reach you
It serves as the central hub for your online reputation and is your first impression for potential customers.
Your company website needs to load quickly and be mobile-friendly — especially considering 53% of web traffic comes from mobile devices.
Ensuring that users have a positive experience on your website, regardless of the device they use, is essential for conversions — whether they call you for more information, send an email or fill out a form on your website.
How to improve SEO for your roofing services in Google Maps
If you haven't already, add your business to Google Maps. Including a main keyword in your business name is recommended when setting up your profile.
Although this can negatively affect your NAP (name, address, and phone number) consistency across the web, it's worth it if you rank well. You can always go back to your other local listings and update the NAP to the new keyword-focused business name for a potential added benefit.
It's also strongly recommended to claim your Google Business Profile (formerly Google My Business). This will allow you to achieve verified status, get customer reviews and give you more control over what users see when they click your listing.
How to optimize your Google Business Profile
Google Business Profile is one of the best things Google created to help local businesses find new customers. It's an online business listing that is the digital equivalent of a business card.
After you claim your Google Business Profile, take a few moments to complete all your profile details. Include your phone number, website address, hours, business description, business categories, business details and a few high-quality images of your work.
Since you're in the roofing industry, it makes sense to select "Roofing Contractor" as an option, but check other categories that apply.
Use the posts feature to tell people what's happening in your business. And take advantage of the question-and-answer section to address some of the most frequently asked questions. The more robust your profile, the more you'll stand out from your competitors.
Lastly, enable messaging and booking so customers can message you and book appointments without leaving Google.
How your response time affects your bottom line
Your roofing website needs to make it easy for prospects to get in touch with you. Ensure your contact information is easy to find. A click-to-call feature enables users to call you without redialing your phone number. And a Web Chat option allows you to respond to customer leads quickly.
People may call the first option they see, but they won't necessarily go with the first roofing contractor they call. Customers will likely go with the first company to respond in an emergency.
The length of time it takes for you to respond to a lead impacts the probability that you will make contact. According to this study, there's a 400% decrease in the likelihood of qualifying a lead with a 10-minute response time versus five minutes. That study also revealed that 55% of companies take more than five days (or never) to respond to an inquiry.
The results are in! The sooner you follow up with a lead, the better your odds are of actually following through and booking a new roofing job.
How to get online reviews for your roofing company
Word-of-mouth and customer reviews are the lifeblood of many local businesses. Take the time to ethically encourage people to leave reviews for you on Google and Facebook, as these can help boost your SEO ranking. Online reviews are essential to search engine optimization (SEO) because they influence the algorithms.
But it must be easy for your customers to leave online reviews and testimonials. If they have to work too hard, they most likely jump ship. Start by contacting previous customers and asking them to leave you a genuine review. You can also email or text after you finish a job, kindly asking customers to leave a written review sharing their experience with others.
With Broadly, it's simple to set up automated email marketing campaigns with a link to request a review.
Beyond Google and Facebook, consider other review sites such as Angie's List, HomeAdvisor, Porch and Yelp.
Social media marketing for roofers
Because social media signals play a role in how Google ranks your website, your roofing company needs to include social media marketing as part of your overall digital marketing strategy.
Start with a Facebook Page where you can share content related to roof materials and maintenance. Besides general roofing information, share photos and videos of your work and discuss your services.
Other social media sites that work well for roofing advertising include LinkedIn, Instagram and TikTok. You can share more fun content in a casual atmosphere with the latter two.
If you haven't already, create a blog on your website and use it as part of your content marketing. Write articles like "Why You Need a Regular Roof Inspection" and share the link to promote your business on Facebook.
Pay attention to how people engage with you on social media platforms and focus specifically on customer feedback.
Referral marketing and community partnerships
As a roofing expert, you can strengthen your business and support others in your local service area with strategic partnerships throughout your community.
Take your local hardware store, for instance. Meet with them and bring some business cards and brochures. Explain what you do and ask if they'd be willing to send customers your way. To encourage them even more, purchase some supplies from the company if you're not already doing so.
This tactic works with corporate brands, too, since customers expect employees to know quality contractors. You can also partner with home builders to provide roofing services for them.
Join the National Roofing Contractors Association and other roofing trade organizations, such as the Metal Roofing Alliance, if you specialize in metal roofs.
Paid advertising (PPC) for roofing companies
Paid-per-click advertising with Google Ads and Facebook Ads can be a great way to build momentum for your website and lead generation efforts. With these marketing campaigns, you only pay when someone clicks on your ad, which makes it a cost-effective option for reaching more new customers.
Your ad will appear in relevant searches on Google and in the sidebar or the newsfeed of people who fit your target audience on Facebook.
When implemented correctly, investing in PPC Google Ads is estimated to yield 2 to 2.3 times your ad investment in new roofing business.
You can also reach your demographic with paid ads on the home improvement directories you use for review profiles.
Get more leads for your roofing business with help from Broadly
Roofer marketing is similar to online marketing in other local service industries. It focuses on creating a high-quality online presence to bring in new customers.
Whether you specialize in new roofing, roof repair or commercial roofing, your marketing efforts should highlight what makes you the best choice in your service area.
Broadly can help you reach more customers with intuitive marketing tools designed for local service businesses. From easy payment collection to accumulating more online reviews, Broadly empowers small business owners like you to market more efficiently.
Market your roofing business and get more quality leads!
See what Broadly can do for your business in just 30 days