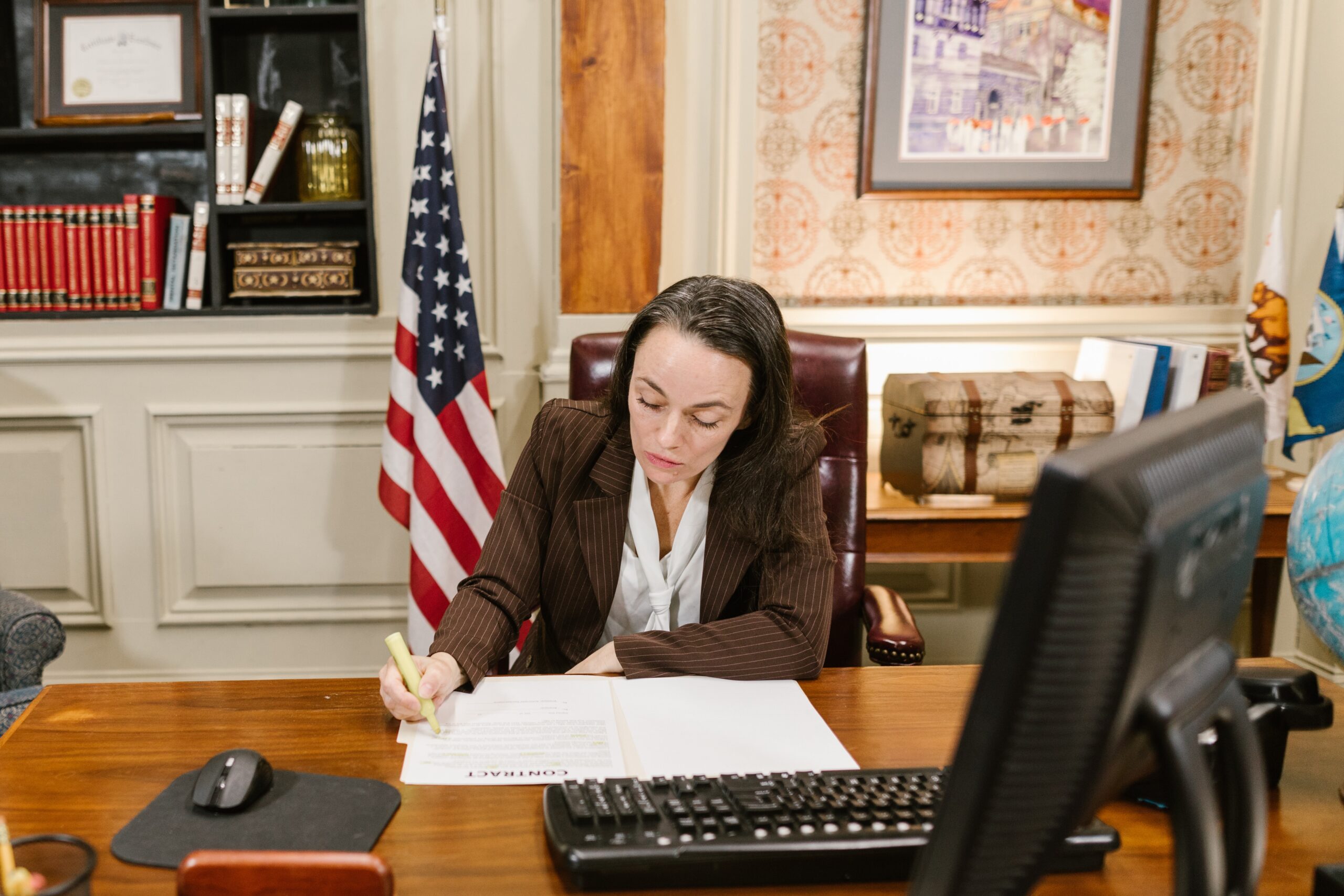 Top tips for family law marketing
Most people looking for a family lawyer will research their legal issues online before hiring a lawyer. And 57% of consumers use a search engine to find a local family law attorney.
This means you need a marketing strategy that meets potential clients where they are — online!
Methods that once worked, like word-of-mouth referrals or directories, are still helpful but outdated.
Whether you're a solo family lawyer with a local client base or a large firm with multiple locations, an effective marketing strategy is necessary to remain competitive.
See what Broadly can do for your business in just 30 days
How can marketing help my law firm?
Growing a family law firm is like building any service-based business: You need a constant stream of new leads and prospective clients succeed.
Unless a client goes through a challenging child custody battle or complicated divorce, they will likely use your services once and move on.
While many clients begin their search for legal services on Google, nearly 100% of people look for legal advice on the Internet. If you want potential clients to find your family law firm, you must rank high in local search engine results pages (SERPs).
It's wishful thinking that new clients will find your local law firm simply because you exist. Or that you can still rely solely on referrals from existing clients.
Family law is a highly competitive market. If you want to differentiate yourself from other local law firms, you need to skip cookie-cutter marketing to make your law firm stand out.
Law firm marketing doesn't need to be formulaic, but it does need to be strategic.
Advice for marketing your family law practice
Marketing is a critical ingredient in the growth of your law firm. Yet, over 50% of law firms don't have an annual marketing budget.
Designing a digital marketing plan focused on search engine optimization (SEO), social media and email campaigns are just a few strategies you can use to grow your family law practice.
Don't be part of the 50% that doesn't prioritize marketing. Use the tips below and stay ahead of the competition with family law marketing strategies that work.
Create a website designed for lead capture
There are a lot of well-meaning family law firm websites on the Internet. However, only some of them are designed for lead capture.
While you want a nice-looking website, your website is the core of your marketing efforts and needs to bring in quality leads.
The components of a website designed for lead-capture include:
Valuable content with SEO in mind: A blog is a great place to develop SEO-optimized content that offers value to potential clients. Focusing on searchable keywords and topics will help rank your blog posts high on Google search results and increase clicks to your website. Don't be afraid to be engaging and inject some personality into your content!
Easy navigation: If people can't find what they are looking for or feel like they are going around in circles, they'll leave your website as quickly as they found it. A website design with easy navigation will keep visitors on your website longer.
Mobile-friendly: Half of all web searches are performed on mobile devices. Internet searchers expect websites to be mobile-friendly. If yours isn't, visitors will leave and continue their search elsewhere.
Fast loading: Google uses site speed in its ranking algorithm. Websites that load in under three seconds are given priority because they provide a better user experience.
A place to capture email addresses: Email marketing is an excellent way to keep in touch with past clients via a newsletter and build relationships with new clients via email marketing Campaigns.
Social proof: People put greater weight on testimonials than referrals from friends and family. Include reviews from social media sites on your website to build trust with prospective clients.
With these critical elements, your website can convert new leads. At Broadly, we understand the importance of these components and build responsive, affordable websites with your family law firm in mind.
Engage with your target audience on social media
Social media is an extension of your website and a necessary marketing tool for any family lawyer. Potential clients want to get to know you through as many channels as possible.
Use social media to humanize your law firm, respond to clients and share relevant information with your target audience.
Social posts are an excellent way to show off your expertise in your practice area. Break legal advice into bite-size posts relatable to your target audience and show that you understand what they're going through.
Stretch your marketing efforts to include social media sites such as Instagram, LinkedIn, Facebook and TikTok and watch your client base grow.
Social media platforms are free to use and easy to set up. Don't miss this opportunity to market your local practice.
Curate reviews from happy clients
If someone is looking for a divorce lawyer they can trust, they want to read reviews from happy clients.
Collecting reviews on sites such as Google Business Profile, your Facebook Business Page or Yelp has many benefits.
First, remember that 57% of people who need a family lawyer use a search engine. More positive reviews on these sites increase your rankings in Google. Considering that very few people ever move past page one on Google, reviews should be a part of your SEO initiative.
Reviews are also social proof you can use on your website as evidence that real people have had a positive experience with your family law firm. Online reviews are digital referrals and today's equivalent of word of mouth.
Setting up third-party review sites can feel daunting, but it doesn't have to be. A tool like Broadly can automate the process of collecting reviews and remove the pressure to verbally ask every client to leave a review.
Use email campaigns to grow your database
Keeping in touch with clients and building relationships with potential new clients is essential to growing your family law firm.
Once your website design is optimized and you are collecting email addresses, you can easily automate email campaigns to grow your database.
Offer free downloads to collect email addresses. A 'divorce checklist,' or something similar, can be relevant and valuable to your potential clients. You can share free downloads in all your digital marketing channels. Add it to your Instagram bio, and then use it in your pay-per-click (PPC) advertising on Google Ads and anywhere else your clients engage with you.
But don't stop at the download. Once you've captured someone's email address, follow up with an email campaign and convert your new email subscriber into a customer.
If you think email campaigns are an intrusive marketing form, stop there. Email marketing can be the most intimate and personalized form of marketing you can use to engage with potential clients. The people on your email list are there because they want to be.
Not sure where to begin? Seek outside help from a tool like Broadly to build and run email campaigns. Broadly can help with everything from customizable templates for your monthly newsletter to targeted promotions designed to re-engage previous clients.
Highlight your reviews and awards online
Put your marketing efforts to work and highlight your best reviews and any awards or accolades your family law firm or individual attorney has received.
Having these on your website shows you're a competent family lawyer. And it helps to build trust and credibility with potential clients who find you online.
A reviews widget is a simple way to display reviews on your website.
Ensure you're readily available for clients with Web Chat
As live web chats grow in popularity, it's hard to believe only 5% of law firms use one in their marketing efforts.
Considering that 44% of people say a live Web Chat is the most valuable tool on a website, adding one to your website will set you apart from the local competition.
Your best opportunity to engage with a potential client is when they are active on your website. This signals they are searching for a family lawyer. Catching them in the moment and answering their questions quickly will help win their business before they move on to a local competitor.
Broadly offers a Web Chat tool to help you convert more visitors to your website. It's easy to install and monitor.
Market your family law practice with Broadly
Marketing your family law practice is essential to keep new clients coming through the door.
Broadly can streamline your marketing efforts with tools that automate many of these strategies. From capturing Google reviews to an SEO-optimized website design, Broadly can help make marketing your law firm easy with a centralized dashboard.
Discover how Broadly can help grow your family law clients through digital marketing and lead generation.
See what Broadly can do for your business in just 30 days