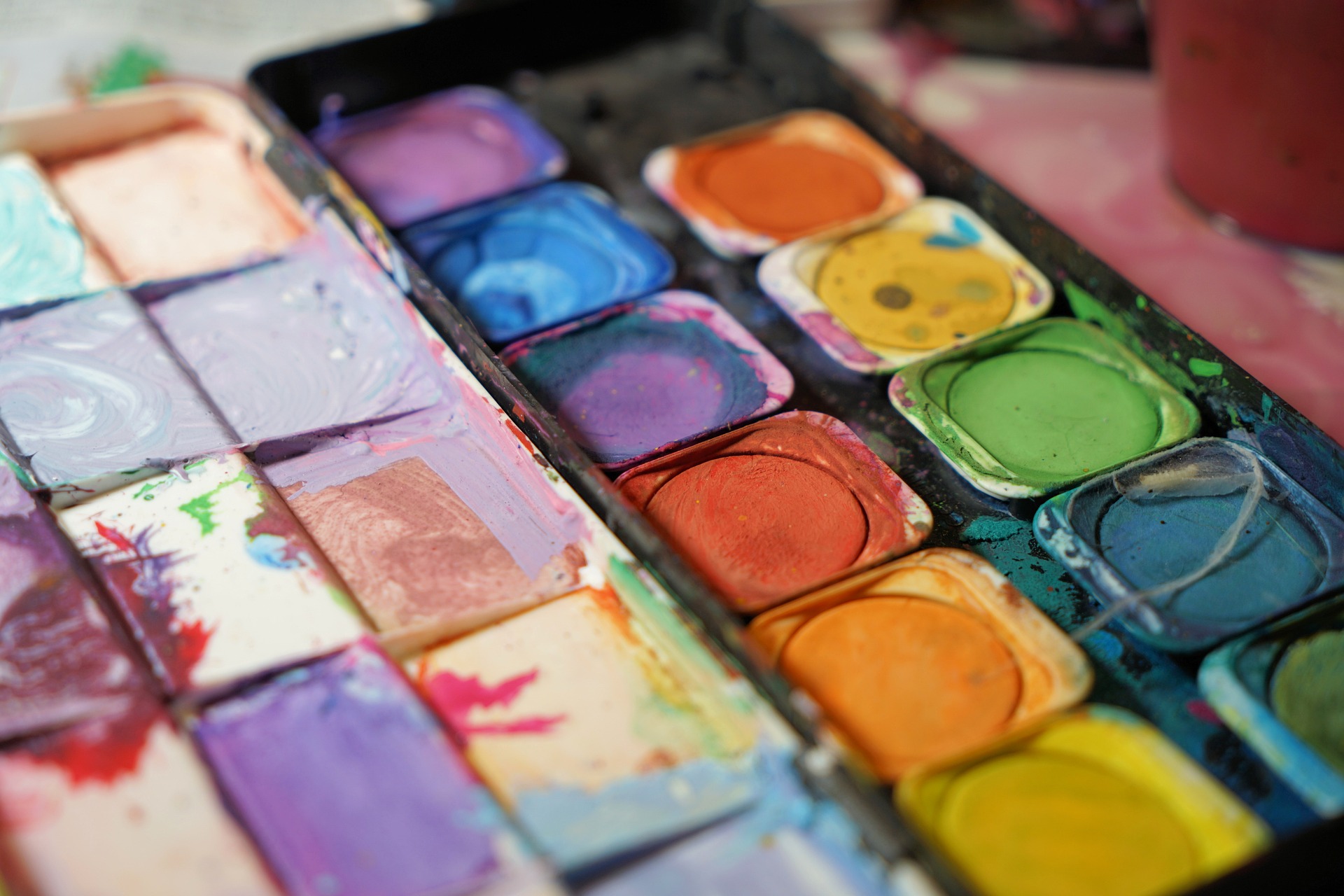 7 Painting Business Management Strategies
A painting company's management strategy can significantly influence the success of its operations. After all, managing a painting business is no easy task. From overseeing subcontractors and customer service to staying on top of job requirements and safety protocols, management can make or break a small business.
This is why a detailed business plan and well-defined core team values are crucial.
How do I get more clients for my painting business?
To find new clients, start by marketing your painting business to potential customers in your local area. You can do this by creating a professional website or blog, then using social media to promote your painting work. In addition, keep these tips in mind as you work on managing and growing your painting business.
Maintain a reputable online presence. Reply to customer reviews promptly — whether positive or negative — since 56% of people changed how they felt about a company based on business owner responses.
Stay top-of-mind with existing and potential clients. Send periodic updates about your company, current painting projects, special deals and promotions. Studies show brand recall can boost sales in the long run.
Offer free initial consultations. Introduce prospective new customers to your business and services with no pressure or commitment.
Consider distributing flyers and business cards to local businesses. Let your current customers know you're taking on new clients, and ask them to tell their friends and family about your painting services. After all, word-of-mouth referrals remain a significant driver of a large percentage of sales.
Additionally, leverage online review sites and directories by listing your business on services like Yelp and Angi to increase brand awareness and lead generation.
How management plays an important role in painting businesses
Proper management can make or break any business. Business owners must devise the company strategy, communicate a clear vision and set attainable goals. Ongoing feedback ensures employees understand expectations and know how they are performing. Without competent management, a painting business can quickly become chaotic and unproductive.
Good managers create systems and processes — from onboarding to dispatching painting contractors — to keep the business organized and running seamlessly. Management should always plan ahead and make informed decisions to help the company scale. With the right management team in place, a painting business can thrive.
Top 7 management strategies for painting companies and contractors
One of management's most critical roles is setting the overall strategy for their painting business. As the painting industry becomes increasingly competitive, management must develop innovative marketing plans to keep their schedules full of upcoming jobs.
An effective strategy for managing a painting business involves proactive lead generation, solid customer service and software solutions to streamline workflows.
1. Promote healthy team communication
Whether your painting business has a small team or a large crew, healthy communication among your employees and painting contractors boosts morale, improves productivity and prevents misunderstandings. At the heart of effective team communication is respect, which is a two-way street.
For your team to feel heard, employ active listening skills and give them the time and attention they deserve. Encourage your team to share their ideas, concerns and suggestions with you. Creating an open and inclusive environment fosters healthy communication.
2. Establish a clear marketing plan
A well-outlined marketing plan is essential for any business, particularly in the painting industry. After all, your company depends on your team's ability to generate leads and sales.
Before drafting a marketing plan for your painting company or contracting business, identify your target market. Who are your ideal customers — homeowners, landlords or businesses — and what needs do they have that your painting company can address? Conduct market research to answer these questions.
Once you know your audience, develop a distinct value proposition. What makes your company the best choice for your target market? What can you offer that no other painting business can? For example, if your company provides commercial painting services, figure out how you stand out from the competition.
With a strong value proposition, your marketing strategy has a better roadmap for generating business leads. In addition, set specific, measurable objectives. This way, you can track performance and determine if your marketing efforts are providing a good return on investment (ROI).
3. Provide a memorable customer experience
Painting companies and contractors should strive to produce the best possible results for their customers. This means paying attention to details, using quality materials and tools — such as commercial paint sprayers — and ensuring the finished product exceeds the customer's expectations.
Consistent customer communication is also critical to an impressive experience for clients. Keep them updated throughout the entire painting job, from quotes and estimates to scheduling and progress reports.
Excellent customer support turns one-time buyers into lifelong clients of your painting business. And that's why creating a memorable customer experience is a fundamental part of any management strategy.
4. Create a project management workflow
An established workflow keeps operations on track while ensuring that each painting project is completed on time and within budget. The project timeline should include milestones for every step in the process, as noted in the painting contract. These benchmarks let you measure progress and identify potential bottlenecks.
In addition, the workflow keeps team members on the same page and accountable for their respective tasks.
5. Be open to changes in business structure
Remaining open to change allows a painting business to stay flexible and ahead of the competition. This could mean being willing to adapt a revised operational structure based on business needs.
There are various ways that painting companies and contractors can alter the way they do business, such as experimenting with new pricing packages and additional services to attract leads.
Another possible structural change is the way a painting business markets itself, which could involve using new marketing strategies or targeting a different customer base. For instance, if your company primarily focuses on residential painting jobs, you may also consider offering commercial painting services.
6. Track cash flow and expenses
When you first open your own painting business, startup costs can easily add up over a short period of time. Keep tabs on profit margins and where your painting company's money is coming in and going out. You need to ensure there is enough to cover costs without relying on credit cards.
What's more, by monitoring your cash flow and expenses regularly, you can spot potential problems early on and take steps to fix them before serious repercussions occur. For example, if you notice your painting business is consistently spending more than it's generating in revenue, it's a sign to evaluate your costs.
Simplify business finances by integrating mobile payment processing systems with accounting tools like QuickBooks Online. With accurate, up-to-date bookkeeping, you can safeguard the company's future.
7. Leverage automation with software
Software can automate many of the tasks associated with running a painting company. Features to look for include a consolidated inbox, targeted email campaigns and online review management.
Streamline tedious functions so you can spend time focusing on more important tasks, such as growing your painting business and winning new clients.
Increase your business with Broadly's management software
Broadly has extensive experience helping painting businesses grow. We empower business owners with powerful tools to generate leads and boost sales. Innovative solutions make managing a painting business a breeze.
Broadly's suite of software ranges from Reviews, the streamlined online review management platform, to the internal communication tool Team. Our team of experts can even help you design a mobile-friendly website with web chat functionality.
Strategize with Broadly, and your painting business with thrive.
See what Broadly can do for your business in just 30 days