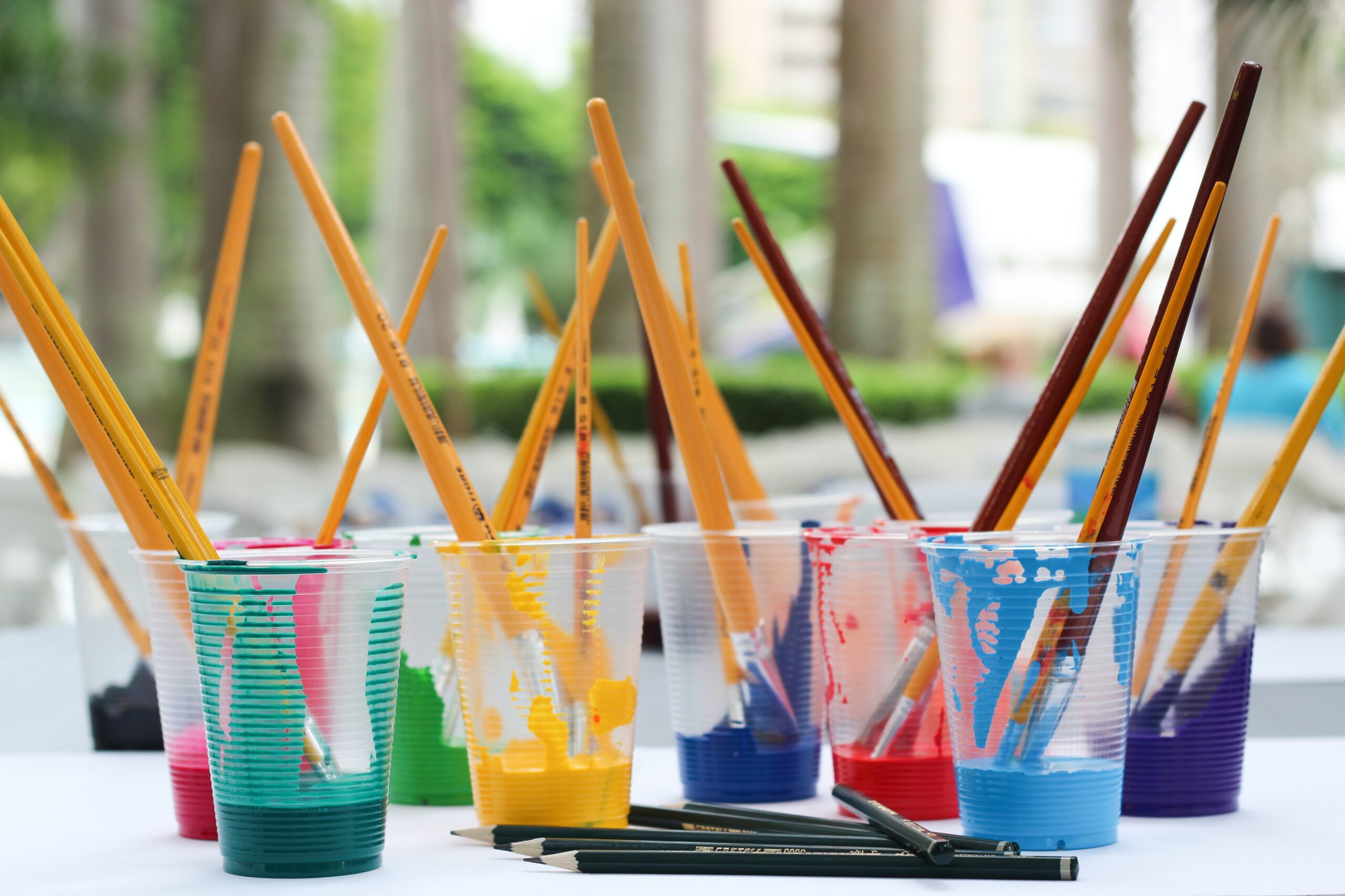 10 Ways To Market And Grow Your Painting Business
Operating a small to medium-sized painting business is hard work. There are a thousand things to think about on any given day. Customers need you. Employees need you. Subcontractors and suppliers want to get paid. You've got invoices to send, books to reconcile, new customers to follow up with, inventory to monitor and much more!
Add on the pressure of consistently finding new painting contracts, and it can be overwhelming.
The good news is that you can easily find new contracts for your painting business with a solid digital marketing and offline marketing plan. Consistently marketing your painting business will help you increase brand awareness and sell your painting services.
How do I market my painting business?
Keeping a steady stream of new customers in the pipeline is the only way to grow your painting business. When you set out to become a business owner, you may not have realized that marketing is the hardest part.
New customers don't magically appear despite what they said in Field of Dreams. You have to put in the effort to get your painting services in front of potential customers and convince them you are the best contractor for the job.
The following ten marketing ideas will help you attract new customers and get more painting jobs.
1. Build an SEO-friendly website
If you don't already have a website, it's time to build one. And if you do have a website, ensuring it's search engine optimized (SEO) will encourage Google to show it to people when they perform an online search for commercial painting.
Turn your website into an SEO machine that shows up on page one of Google or Bing with the following:
Use high-value keywords throughout your website that your customers would use in an online search. For example, "local eco-friendly painting company"
Include high-quality before and after photos from painting projects
Keep pages uncluttered with clear headlines, easy-to-understand text and simple navigation
Showcase positive customer testimonials and highlight reviews from satisfied customers
Make sure your site is fast and loads quickly
Add a Web Chat feature so people can get real-time answers to their questions
Include a blog with topics that are useful to potential customers and include searchable keywords
Search engines like Google and Bing want people using their platforms to have a positive experience. This means you'll be rewarded with better page rankings when you take the time to build search engine optimization into your website.
Not sure how to do this on your own? Broadly's team of web designers can help you build a website that will attract and convert new leads.
2. Set up a Google Business profile
A Google Business profile (formerly Google My Business) will help you promote your house painting business in your local area. It's an online business listing platform that improves your chances of getting found in a Google search and can even supplement your website SEO.
Get the algorithm working in your favor with updated business information, including your phone number, service area, new photos of your work and any seasonal specials or promotions you're offering.
The painting industry can be competitive. The more you can do to increase your chances of showing up at the top of page one, the better. A Google Business Profile will improve your online presence and help you get more customers.
3. Build an excellent online reputation with positive reviews
Online reviews are the digital equivalent of word-of-mouth referrals. And when you run a home service business, new customers will want to read about real experiences from past satisfied customers.
Positive reviews build trust when someone who's never heard of you is considering letting you in their home.
Your Google Business Profile and Facebook Business Page are the best places to collect online reviews. The more positive Google reviews you have, the more Google will show your business to potential customers.
If asking all of your customers to leave an online review sounds like a lot of extra work, review management software is an easy way to collect and manage all your online reviews from one central place.
4. Grow your email list and send out campaigns
If you're a small business owner with the mindset that you don't want to "bother" anyone with a bunch of emails, it's time to rethink your opinion on email marketing.
Email campaigns aren't just about selling your services. Yes, more conversions are the ultimate goal, but they're more about relationship-building and staying top-of-mind with past customers and new leads.
Sending regular email campaigns might mean you are the first professional painter they reach out to when they're finally ready to start their project. It also reminds past customers to hire you again for their next interior painting project.
Building your email list and sending out campaigns doesn't need to be another full-time job. Broadly has easy-to-edit email templates specifically for service businesses that you can schedule to automatically send.
5. Post regularly on your social media pages
You might be surprised to learn that social media marketing is an excellent way to find painting leads. Use it to get your business name out there by running contests for your local area and even joining forces with other complementary local businesses to make it more lucrative. It's a great place to offer painting tips and education in a fun atmosphere.
Keep up with trends on the different social media platforms, and remember to utilize your bio by including a link to your website or contact form.
6. Use lawn signs to increase brand awareness
Offline marketing should be a part of your marketing strategy. Lawn signs are one of the best low-cost opportunities to reach your target audience in real life.
Research suggests that consumers complete their everyday purchases within a 20-minute driving radius of their homes. If someone sees your lawn sign in their community, they are more likely to reach out.
Ensure your company name and contact information is big enough to read from a passing car, and remember to ask permission from your customers to place a sign on their lawn!
7. Start a referral program
A referral program is an effective marketing strategy to reach more customers in your target market.
Customers are usually happy to refer a company they've had a good experience with. Why not up the ante with an incentive for their referral? Offer free touchups or a discount on their next project, and you can even offer the new customer a first-time customer discount, too. Make the referral program worth it for your and your customers.
8. Hand out business cards
Don't discount this old-fashioned way of meeting new customers! Handing out business cards with your contact information is an excellent way to spread awareness of your local painting business.
Whether you attend a local chamber of commerce luncheon or your kid's soccer game, fellow business owners and soccer parents are also homeowners and may need your services.
You can elevate your business card with a QR code to your website and a first-time customer discount code to make your card more memorable.
9. List your painting company in online directories
As long as your company details are consistent wherever your painting business shows up online, you can't have your company name in too many places.
Online directories such as Yelp, your claimed Google Business Profile, your local chamber of commerce and Facebook pages are a great place to start.
10. Start a blog
Although blogging is part of website SEO strategy, it deserves a category all on its own. Blogging is a huge part of online marketing that far too many small, local businesses don't take advantage of.
Whether you offer residential or commercial painting, you have a lot of knowledge to share with your customers. A blog improves SEO and shows potential customers you know what you're doing and want to help.
Someone might be searching for a painting contractor well before they're ready to hire one. Writing blogs on topics people are searching for, like "how to paint kitchen cabinets," will set your painting business apart from those not blogging and get you more customers.
Discover how Broadly can help promote your painting business
As you can see, there are many ways to promote your painting business. It can feel daunting to figure out which ones will work best for your business. That's why Broadly has developed marketing tools specifically to make life easier for painting contractors like you.
Discover how Broadly can help you with everything from email marketing to website design to collecting and managing online reviews.
See what Broadly can do for your business in just 30 days