What is review gating?
Customer feedback submitted to public review sites like Yelp, Google My Business, Facebook and TripAdvisor can be incredibly powerful. That's why knowing how to handle negative reviews from unhappy customers, in particular, is an important part of successful online reputation management. And it's why some companies may consider turning to review gating as a strategy to strengthen their online reviews and increase the number of positive reviews they receive.
What is review gating? 
Review gating is a process by which business owners or managers may directly or indirectly influence which types of customer reviews get submitted about their business on popular review sites. The goal is usually to encourage happy customers to post positive reviews and discourage unhappy customers from leaving bad reviews about their negative experiences.
Why are reputation management and review management so important?
Effective online reputation management can set you apart from your competition in three key ways. Online reviews have the power to influence factors such as customer buying decisions, local search engine rankings, and small business growth.
Customer buying decisions: 
The majority of today's customers—87%—seek out validation of local businesses by reading online reviews before trying out new products and services for the first time. And about 84% of us put as much faith in reviews from Google, Yelp, Facebook and other customer feedback submitted to public review sites as much as they trust personal recommendations from friends.
Local search engine rankings/SEO: 
Google reviews, also known as Google My Business reviews, are one of the top factors that influence Google search engine rankings. 
Small business growth: 
Positive reviews can help build trust with and attract the interest of new customers.
What are the risks of review gating? 
While it may be tempting to encourage 5-star reviews to drive up your overall average star rating on review sites like Google My Business, Yelp and Facebook, there are risks of actively participating in review gating. 
You may be in violation of the review guidelines of popular review sites
Buying reviews and biasing—or influencing reviews—are typically practices that are against popular review sites' guidelines, such as Google's policy. According to Google's terms, prohibited reviews include fake reviews and reviews that demonstrate a conflict of interest. Google states that "contributed content is most valuable when it is honest and unbiased."
Similarly, Facebook's community standards call for "integrity and authenticity" and "fraud and deception" are against the company's terms. 
Yelp goes a step further and states: "Businesses should never ask customers to write reviews."
You may fail to achieve a clear picture of your true customer experience
Just as positive experiences and 5-star ratings can help businesses understand what they're doing right, bad reviews that go into detail about a negative customer experience can be extremely informative for business owners. Review sites offer a wealth of free customer insights, if you take the time to read and analyze what your clients have to say about your company. 
You may even discover simple fixes that you can make to save your customers and your business time and money.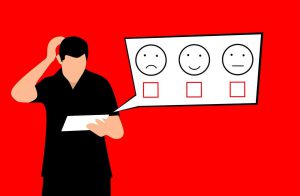 FAQ: What do I do if my business has a bad review?
Fake reviews, spam reviews, and negative reviews can be troubling. Here's what you need to know about what steps you can take when you come across these types of customer feedback on public review sites.
What do I do if my business has a bad review?
If you receive a bad review, the most important thing you can do to protect your online reputation is write a reply. Check out our guide for How to Respond to Negative Reviews for pointers. 
Can business owners delete negative Google Reviews?
It's possible to remove Google reviews that directly violate Google's terms. These include spam or fake reviews or content that is off topic, sexually explicit, illegal or otherwise restricted. 
That said, companies cannot simply remove bad reviews because they don't like or agree with what a given customer has written. Check out our guide on How to Remove Google Reviews for more on this topic. 
Why was my review removed from Google?
To help improve the overall customer experience, Google has automated spam detection measures in place to automatically pinpoint and eliminate spam reviews. As a result, some real reviews may be inadvertently removed, according to Google's policy. 
How can local businesses request a review on Google?
You can ask your customers to write a Google review for your business by creating a Google review link and sending it to your contact list directly via email or SMS. 
Check out our guide on How to Ask for Reviews with Templates for examples of how to ask for customer feedback. 
Let Broadly help with your review management
Never let negative feedback, unhappy customers or fake reviews slip through the cracks. With Broadly's review management tools, you can stay on top of online reviews across channels, automate the review request process and watch your review volume soar. 
See what Broadly can do for your business in just 30 days