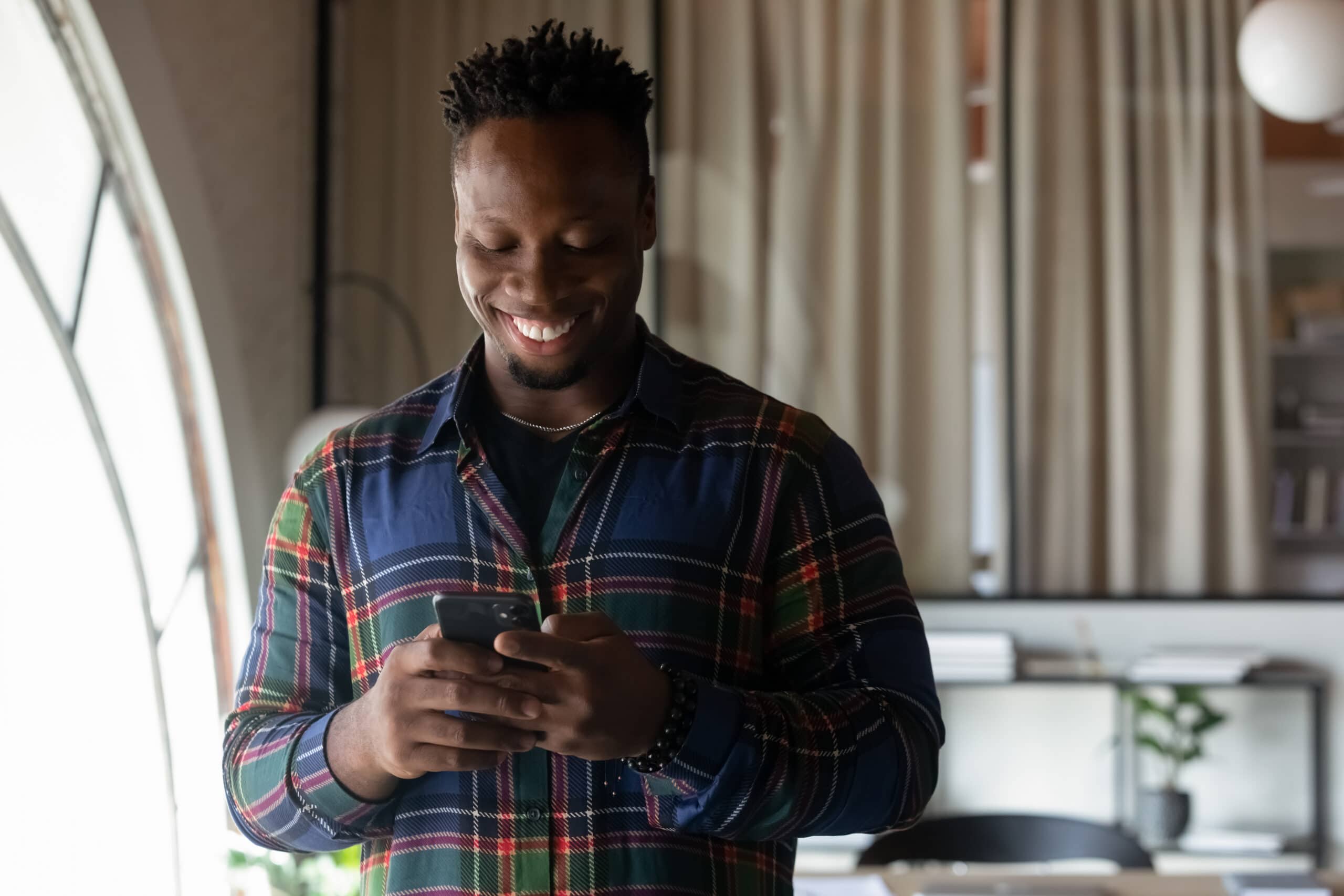 Here's why you should never buy reviews
Increasing your customer reviews and overall star-rating can be an effective way to grow your business. After all, 93% of customers read reviews before buying a product and 84% of people say they trust online reviews as much as they do personal recommendations from friends.
While looking for ways to get more reviews is a smart move, paying for fake reviews, however, is not. 
Although it may seem like a harmless idea to buy Google reviews or 5-star-ratings on platforms like Facebook, TripAdvisor and Amazon as a strategy for growing your small business, attracting new customers and enhancing your visibility in search engines, doing so can take a real hit to your brand's online reputation.
Read this guide to learn about the disadvantages of buying reviews and to discover more sustainable ways of generating positive reviews. 
See what Broadly can do for your business in just 30 days
How do companies buy reviews and what are the dangers of paying for fake reviews?
While some businesses may offer individuals or organizations direct payment in exchange for 5-star reviews, that's not the only way to buy reviews. In the eyes of review services like Best Buy and others, other forms of compensating reviewers for their fake reviews include offering up free or discounted products or services. And that's a violation of these platforms' customer review guidelines. 
With so many benefits of online reviews, it's only natural to focus your time and energy on collecting as many 5-star reviews as possible. But as tempting as it may be to buy reviews to bolster your overall star-rating, fake reviews are risky and can cause real damage to your brand. 
Here are four reasons why it's never a good idea to buy reviews:
1. You may lose trust and credibility if you buy reviews
According to BrightLocal, "68% say positive reviews make them trust a local business more." On the contrary, "only 13% of consumers consider using a business that has a 1- or 2-star rating."
Perceptions like these may inspire businesses to consider purchasing positive reviews. But remember this: If word gets out that you are buying reviews, your business's trust and credibility can suffer. There is nothing more important than consumer trust, so you shouldn't be willing to take this risk.
2. Fake reviews may be illegal
In an attempt to improve the online buying experience for customers, the FTC is cracking down on the practice of buying reviews and companies that are found compensating reviewers may face the threat of legal action. 
In fact, companies like Amazon state that they will pursue lawsuits against companies involved in manipulating reviews, such as by buying positive reviews, on the platform. 
3. You have other options to increase your customer reviews
There are many legitimate ways to get more online reviews for your small business. With the right strategy, you don't have to spend time and money buying reviews. Instead, you can rely on proven and trustworthy methods for gathering honest feedback, such as providing high quality products and services and helpful customer support.
A strong website and social media presence can also increase your company's chance of receiving positive reviews. And it can help to set up a profile on all of the top review sites, so you appear in local search.
4. Fake reviews are against popular review services' guidelines — and there could be penalties
Here's a reason not to buy Google reviews and why you shouldn't buy Yelp reviews either: Doing so is in violation of these review services' guidelines. 
Google states in its guidelines that content is "most valuable when it is honest and unbiased" and that any content that has a conflict of interest is considered prohibited and restricted. Google My Business and other ratings service providers have spam detection filters in place to automatically flag fake reviews.
Per Yelp's guidelines, there should be no conflict of interest for reviews. They should be "unbiased and objective," and customers should never even ask customers to write reviews. 
Facebook explains that all recommendations about business pages on Facebook are subject to the platform's community standards and that any recommendation that doesn't follow these standards is subject to removal. One of these standards is "account integrity and authentic identity." The company explains that Facebook may block or remove accounts that are harmful to the community or "are used to persistently or egregiously abuse our Community Standards."
Per Amazon, if the company determines that a given Amazon account has violated the platform's anti-manipulation policy, such as by paying for reviews, Amazon may remove the customer reviews, remove the product listings, withhold payments, suspend or terminate Amazon account privileges or, as referred to earlier, take legal action.
As mentioned above, posting customer reviews in exchange for any kind of compensation is a direct violation of Best Buy's review guidelines as well. 
Don't buy new reviews: Build your online reputation organically with Broadly
You may be tempted to buy online reviews, especially if you know your competitors are taking part in this practice. But this isn't a good look for any business. Not only that, there are much better ways to generate high-quality reviews from real customers. Business owners: If you're worried about negative reviews, just remember that recent good reviews can help strengthen your online reputation. It doesn't take many 5-star reviews to recover from a bad review. And most important of all, factors like good service and high-quality product offerings go a lot further in impressing new customers and nurturing them into long-term happy customers.
If you're looking for help in growing your online reviews in ways that will strengthen your online reputation, let us help with your business needs. Broadly can work with you to attract potential customers through ratings that stand out in local search and SEO, enhance your customer experience to grow your loyal customers, find the right reputation management solution to keep tabs on your customer ratings and more.
See what Broadly can do for your business in just 30 days
Related Reading: