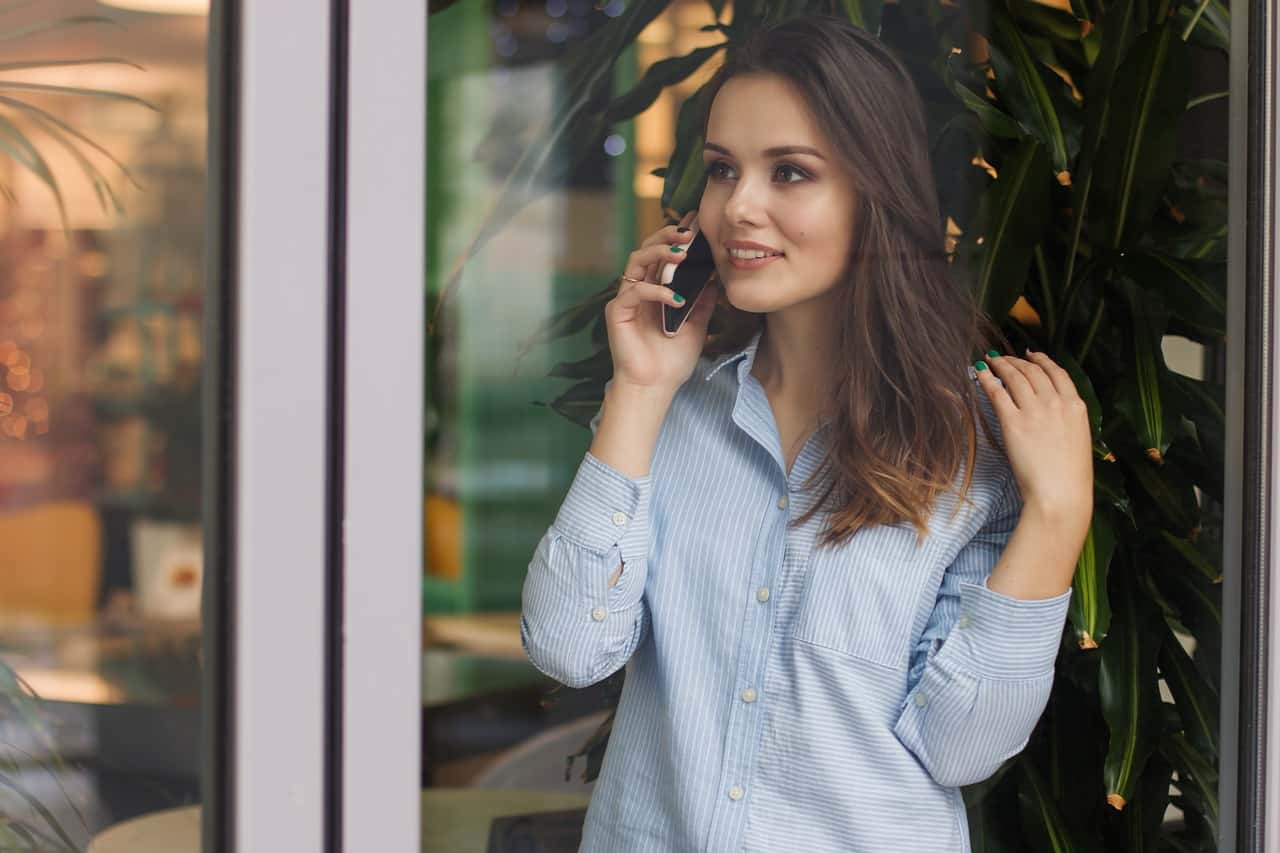 How to attract leads for your HVAC business
There's always room for growth in business. Your HVAC business is competing for every contact, every sale, and attracting new customers is the key to your success. Your greatest marketing asset is your business website. A high-functioning website increases sales, giving you an edge on your competitors. 
How to get HVAC leads from your website 
See what Broadly can do for your business in just 30 days
Grabbing the top spot, or even the front page on Google search is not easy. There's a lot of competition and everyone wants the same spot. How can a small business compete?
Relevant domain name
Online listings
Mobile-friendly site or app
User-friendly
Fast response time
Social media presence
Reviews
Fresh content
Simple SEO
Grabbing the top spot, or even the front page on Google search is not easy. There's a lot of competition and everyone wants the same spot.
Start with a good domain name
Having a great domain name is one of the best marketing strategies for HVAC lead generation. Your domain name should be relevant, catchy and easy to remember.
It's best if the main topic of your business is in the domain name so that it scores high in online search responses.
If the name you were hoping for is already taken, play around with alternatives until you find something that works. In other words, what your business does should be reflected in the name. You could add your town or service area for example, or use a short, catchy slogan. 
"FosterHeatandAir.com" or "BestHVACinGothamCity.com" are preferable to "FosterLLC.com," for example.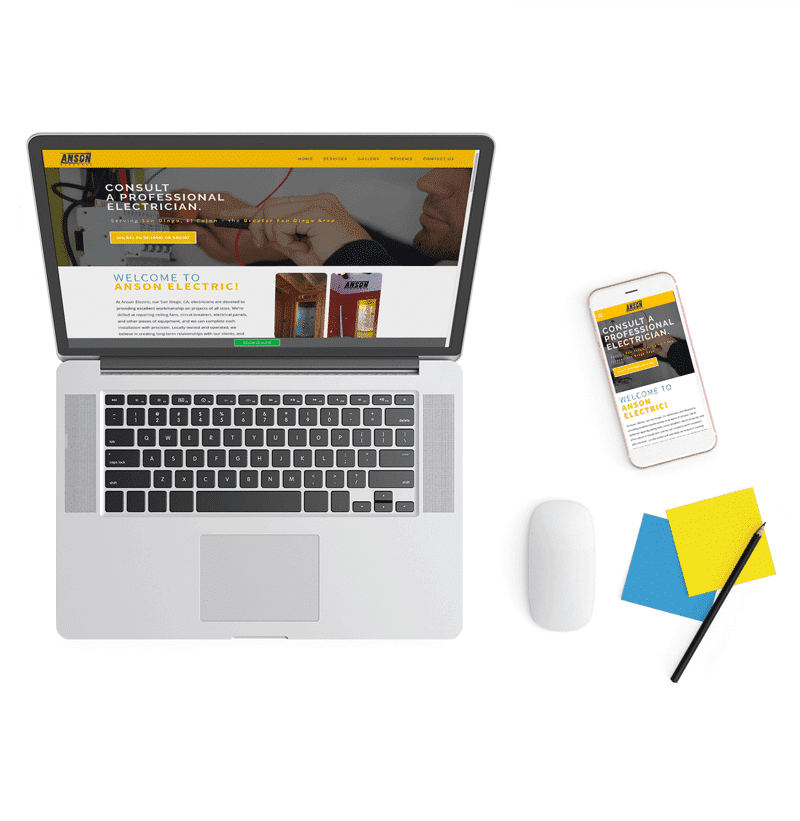 Mobile-friendly website
More people than ever before are using their mobile phones to look for what they need on the go. These days more than half of all online consumers are using their mobile phones to access the web. Your website must be compatible with all kinds of user device displays, from desktops to the smallest smartphone.
Fast loading and easy navigation are critical to generating a steady supply of high-quality HVAC leads. The layout should be intuitive; if users don't find what they want immediately, they will bounce – most likely to a competitor. Make the information users search for most often super simple to find. Here are a few tips:

1. Make your contact information prominently visible in the same spot on every page. 
2. Reduce the size of your photos to fit the web page. Sharp photos are great, but giant photos take a lot of time to load. It's one of the most common mistakes made. Most photo editors give you the option to reduce the size of your photo. Save a web-sized copy and keep the original in full size, in case you want to use it for print materials.
3. Don't be tempted by fancy scripts, like music, pop-ups, or automatic video loading. They will slow down loading time and you will lose business. Videos are great (done properly, really great), but turn off the autoplay option.
Online directory listings (also called Citations)
Local directories are an invaluable lead generation resource for a number of reasons. Customers often check there first, they help advertise your brand, and they boost your SEO with links back to your business.

To sign up for a directory listing, you'll need the following information:
Company name/title
Address
Phone number
Website URL
Categories – Services you perform
Description – Include the areas you service
Tagline
Social profiles
Images – good quality photos of your business, your trucks, and your neatly dressed, smiling staff are attention-grabbers 
Additional media – Have a video review or a short news clip? Perfect.
Alternate phone numbers
Fax number
Certifications and awards
Brands carried
Payment forms accepted
Attributes – What's special about your business?
The main online directories  for HVAC businesses are:

Communicate directly with customers
Most customers need help or advice at some point in their initial purchase. You need to have a quicker, better customer service response time than your peers in order to have the happiest customers. Having an FAQ section online is fine, but customers in 2020 want their queries answered without having to actually look for it themselves. 
Web Chat provides the answers they want in real-time. Having a Web Chat agent available instantly to answer minor and FAQ questions means potential customers don't have to work to find answers and offer your business the opportunity to make helpful suggestions and outshine your competitors in the customer service arena.
Strong social media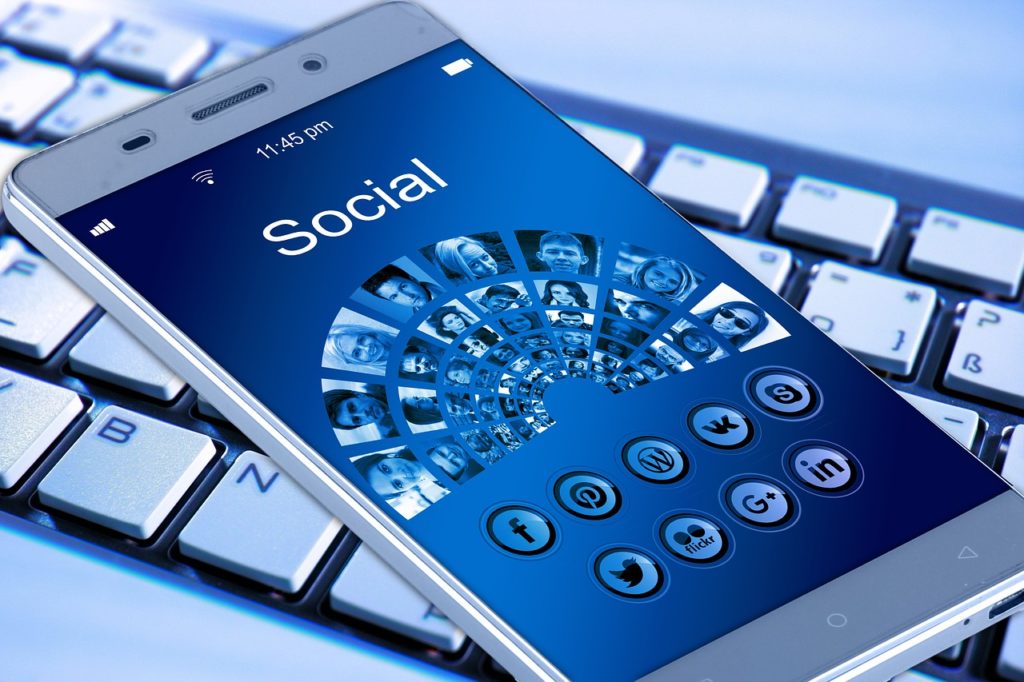 Having a strong social media presence is a requirement for promoting your business these days. Quick response times and witty banter are widely appreciated by the public, but more importantly, as a home service small business, you need to earn trust. Social media offers opportunities for potential customers to get to know and trust you before they let you into their homes.
Your online personality must always be professional but it can also be more relaxed on social media sites. Social media update responsibility can be taken on by one or it could be a whole-staff duty. 
Great customer care through social media stories travel extremely fast on the internet, crossing social media platforms and reaching huge numbers of people. 
Post topics related to the day's work, particularly difficult jobs or any offers or discount codes available. Regular updates get your business seen by more people online. Ask for recommendations, and encourage opt-in for email and text messages. 
Customer reviews
Many folks won't even consider a purchase without reading the reviews first. Encouraging customers to leave reviews needs to be standard practice. When you follow up with customers, ask for a review at the end of every job. Our automated review platform makes asking easy.  
Linking your review sites to your website shows customers you're proud of your customer satisfaction record. Responses to reviews must clearly address any issues promptly for a better outcome, which is needed for customer retention as well as for attracting new customers. Having genuine glowing customer reviews is paramount for gaining and keeping a top reputation.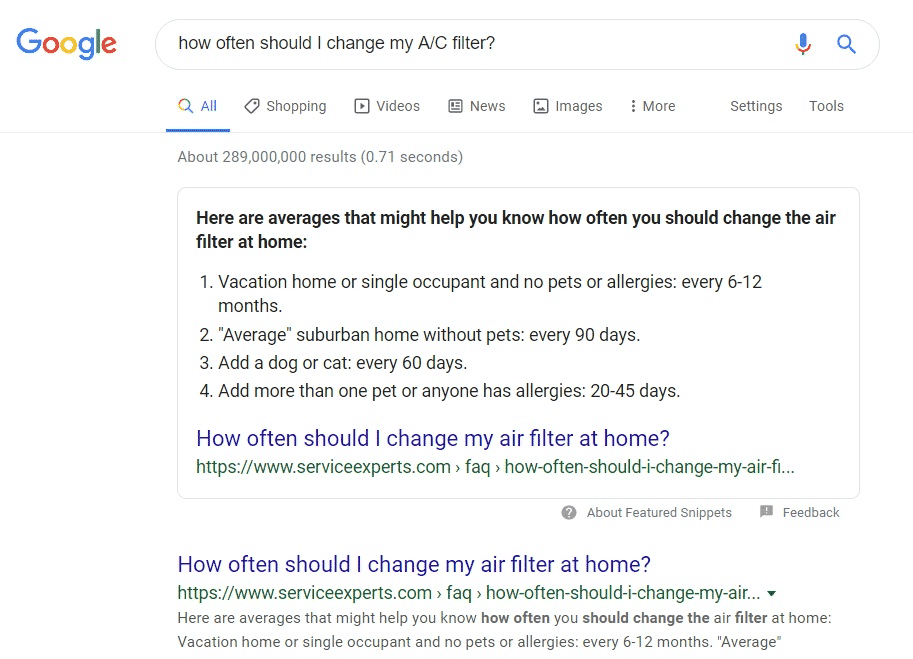 Fresh & relevant content
It's not just about the layout and color scheme of your website- the content needs to be up-to-date and related to your business. Include detailed information about every service you provide and every product you sell. Ensure every page is updated as soon as required and keep the content fresh and interesting. 
Your blog content should answer common questions in detail, give customers tips for things like winterizing their system and DIY maintenance, introduce new HVAC products, and tell engaging stories about things that really happen in the business – that time a customer did without A/C over a summer weekend because they forgot to change the batteries in the thermostat, the ductwork leak caused by squirrels in an attic, the respiratory illness fixed by better filters changed more frequently. You have the stories, and customers will be interested in how you've helped others. (without naming customers involved, of course)
Your blog can also help you get a "rich snippet" which rockets your site to the featured box on Google for a particular topic. This is especially important for small local and independent businesses whose advertising budget might be a lot smaller. Here's what happens when you Google "How often should I change my A/C filter?"
Google is looking for the most complete answer. This company got it right and captured the number one spot. There's no secret, just know what customers ask and provide the best answer on the web. 
Simple search engine optimization
Search Engine Optimization (SEO) is how you get your business to rank higher on the search engines (SERPS), like Google, Bing, and Yahoo. Many of the things we've already gone over will boost your SEO values:

Good domain name
Responsive website
Fast loading
Low bounce rate
Backlinks from citation sites
Customer reviews
Information-rich, relevant content
Social media shares of your content
To small business owners, high-quality lead generation is always important. The skills needed to be up to the task are changing as fast as technology is. If you'd like advice with any aspect of your HVAC website or marketing we'll be happy to help.
See what Broadly can do for your business in just 30 days