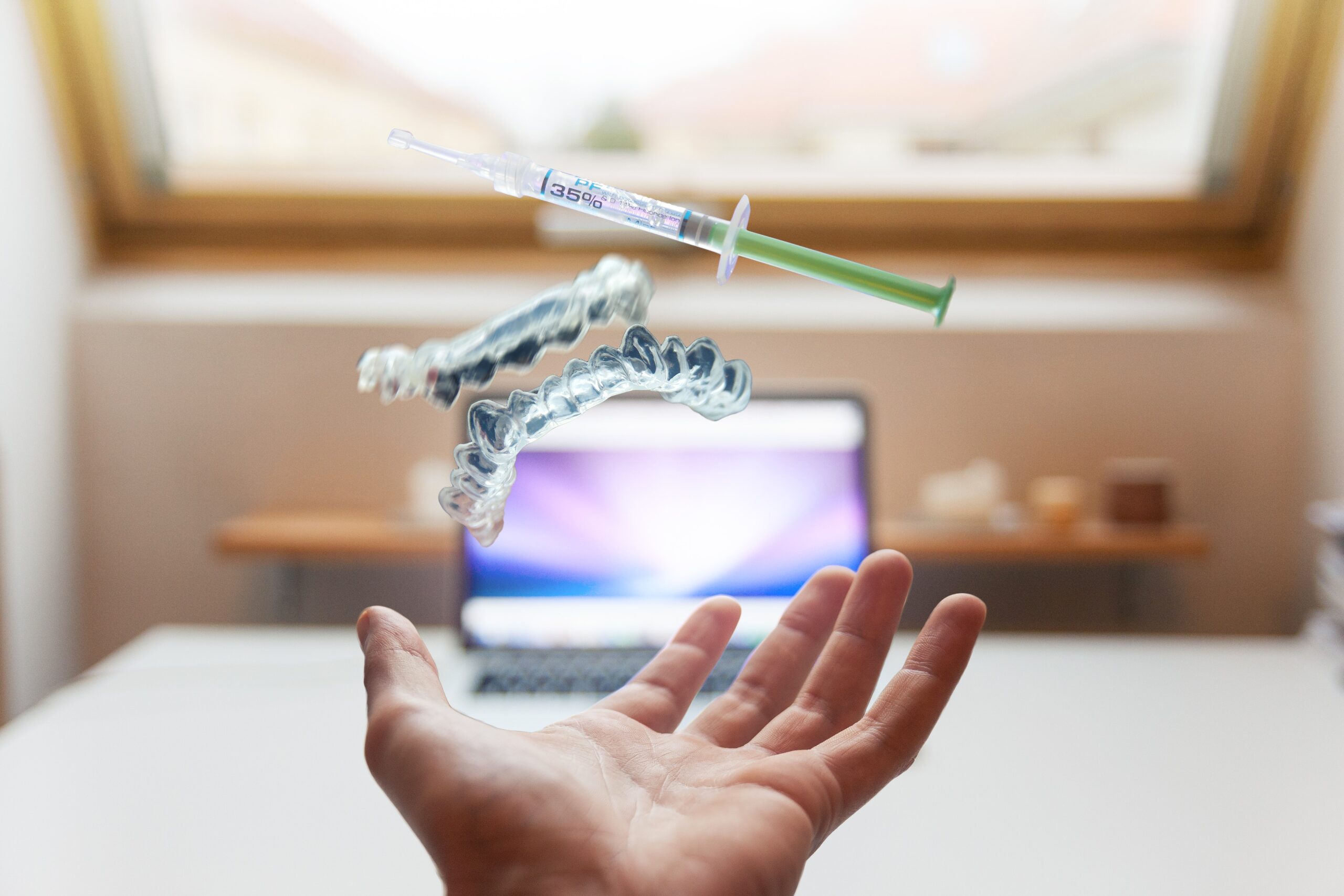 Top dental practice marketing blogs to follow in 2023
As a dentist, your focus is on day-to-day operations, so it can be hard to stay up to date on both the industry and business side of your practice. That's why Broadly created this list of top blogs and forums for dental professionals to help you stay caught up.
Top dental industry blogs
Before you market your dental practice, you must ensure that the dental services you offer meet the highest standards. To help you and your team improve your dental services and do better for your dental patients, here are some of the top dental industry blogs to help you optimize and improve your dental practice.
Also known as The Daily Grind, this blog offers readers a glimpse into the life of a general dentist practicing today. Visitors can keep up with modern dental trends for their dental patients. It also provides guidance on dental success and team building in your dental office. The Academy of General Dentistry posts regularly, so it's worth checking daily.
New Dentist is all about what you can expect as a new dentist. There are articles on patient treatment techniques, finding specific dental jobs and even articles about dental student loans. The New Dentist Blog is frequently updated and will give readers a glimpse into the challenges of a new dentist while providing practical advice for the journey.
On The Dental Geek blog, you'll find updates on all sectors of the dental industry and advice on improving your dental practice. They often have blogs that showcase marketing strategy tips and tactics, including things like search engine optimization (SEO), dental website tips and dental social media marketing strategies.
John Flucke's blog, subtitled "Ramblings of Dentistry's Technology Evangelist," is all about new trends and technologies in the dental industry. He highlights a series of medical and dental articles that tackle some of the more recent updates, fads and advancements in the field.
John Flucke is the chief dental editor of Dental Products Report Magazine, and his love of dentistry is truly clear in this blog.
Top dental marketing blogs
With the dental industry becoming increasingly competitive, dental marketing is incredibly important for the survival of most dental practices. Here are some of the best dental marketing blogs out there to help you and your team create a powerful marketing strategy, inviting new prospective patients into your dental practice.
This robust blog offers insights into overall dental marketing strategies, dental SEO, dental websites and much more. One of the major benefits of this blog is its "How To" section, with helpful tips and step-by-step instructions on many major marketing questions.
The Smile Marketing blog is a wealth of knowledge about various aspects of any digital marketing strategy. They feature blog posts on dental websites, email marketing, news, paid traffic, reputation management, SEO strategy and social media. While they don't update this blog as frequently as Roadside Dental Marketing, all the pieces are powerful and helpful.
The Dental Marketer blog (and accompanying podcast) are great resources for any dental practice that wants to keep enhancing its marketing strategies. The creator, Michael Arias, is a professional marketer working only with dentists. His years of experience helping dentists market their practice comes through his blog posts and podcast episodes.
This blog dives into all things dental practice marketing strategy and is updated every few months. Particularly helpful for you and your dental practice, this blog focuses on dental website design and dental SEO.
Go Ask Fred has a lot of insights for dentists that want to increase their leads and gain new patients. This is a great resource for anyone just starting with their first practice. Go Ask Fred has articles about managing no-shows and patient financing options. Fred is a founder of-1-800-DENTIST and also has informative videos for site visitors.
Top dental practice blogs
Once your dental practice has implemented some of these new marketing tactics, it's time to update your processes to continuously improve your patient experience. Here are the best blogs to help you manage your dental practice overall.
Hi5 Practice covers almost everything that a dental practice might care about. Some recent topics featured on their blog are dentist burnout, employing a video strategy, patient communication and retention marketing. All dental practices should be watching Hi5's videos and reading their blogs to focus on continuous improvement.
The ACT Dental Blog's goal is to provide tips that'll help you increase your patient counts. The site has videos, articles and interviews designed to deliver insight into what it takes to run a successful practice. Each article is easily digestible and phrased in such a way as to be fun for the reader.
The tagline of Dr. Spindel's blog is "Advice and Education on Dental Subjects," and the site doesn't fail in this regard. There are articles that run the gamut from dental techniques to managing friends that come into your practice for a procedure. Dr. Spindel's site is fairly simple: It's a collection of dental-related articles that guide dentists with personal and educational posts.
Inspired Hygiene is a very focused website that provides valuable tips on how to treat your patients right, manage your staff and drive a profit at your practice. There are articles about dental hygiene, boosting your cash flow and others designed to provide a bit of coaching to dentists and other dental practice professionals.
Frequently asked questions
How can I make my dental practice stand out?
One of the top ways to make your dental practice stand out is through Dental reputation management. Because most potential patients make their decisions based on referrals and online reviews, carefully managing your online reputation is crucial to bringing in new patients. Dental reputation management should be a significant part of your overall marketing plan.
Are dental practices profitable?
Dental practices can and should be profitable if the dentist is investing in the right things, like hiring a marketing agency or investing in their own marketing efforts. One of the main ways dentists lose money is due to excessive overhead costs combined with not having enough new patients coming in.
While many dental practices are profitable, it's not guaranteed and takes hard work and difficult decisions to become profitable.
How do you build a successful dental practice?
Many factors go into creating a successful dental practice. First and foremost, hiring an excellent team of hygienists, orthodontists and receptionists. Then, focusing on creating the best possible patient experience. Collect feedback from your patients and try to resolve their issues.
Additionally, having a robust online presence and reputation is critical to bringing in new patients.
What percentage of dental practices fail?
According to Dental Economics, less than 1% of dental practices fail. While this is true, it's also true that dentists need to do more than clean teeth and have steady hands. They need to be able to run a business as a small practice owner. This means being a leader, managing finances, being great with patients and knowing when and where to invest.
How many patients should a dental practice have?
This entirely depends on the size of your office, how much overhead you have and how full your workday will be. According to Cloud Dentistry, a solo dental practice should have an "active patient base of 1,300 to 1,500 patients." They also go on to say this will not happen right away and may take years to build.
Scale your dental practice with Broadly
Need support taking your dental practice to the next level? Broadly helps local dentists grow strong, lasting relationships with every patient interaction. We offer tools to manage your online reviews, create powerful email marketing campaigns, accept payments and update your website.
Let Broadly help you attract the right patients and provide them with the best experience possible. Schedule a demo today.