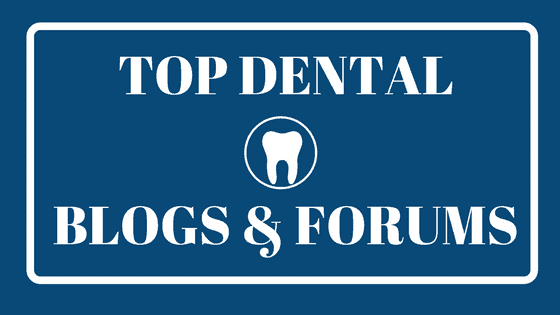 Top Dentist Blogs & Forums In 2018 To Follow
As a dentist, your day is spent running your practice so it can be hard to stay up to date on both the industry and business side of your practice.
That's why we at Broadly went out and found the top blogs and forums for dental professionals to help you stay caught up.
Top Dental Industry Blogs

Also known as The Daily Grind, this blog offers readers a glimpse into the life of a general dentist practicing today. Visitors can use the site to keep up with modern dental trends and the site even provides guides on dental success and team building in your dental office. Academy of General Dentistry also has a very regular posting schedule, so it's worth checking it daily.
One of the sites that is the most up-to-date on what's happening in dentistry is Dental Buzz. The site owners showcase new technologies, new techniques, and even have easy-to-digest information for patients as well. For dentists, Dental Buzz has whole sections dedicated to dental team communication and practice management. There's even a dental debates section if that's your thing!
New Dentist Now is all about what you can expect as a new dentist. There are articles all about patient treatment techniques, finding specific dental jobs, and there are even articles about dental student loans. Its modern take on dentistry also makes New Dentist Now an excellent resource for anyone looking to really streamline their practice.
Do you consider yourself something of a dental fanboy/girl? Well, then the Dental Geek may be for you. In fact, this is a great place for a person that's just starting their practice who wants to hear about unique dental topics, even if they are a bit controversial. The site is run by a team of dental "geeks" that specialize in dental marketing, so if this sounds right up your alley, pay this site a visit.
While the site name might sound combative, the Dental Warrior is actually a page run by a lifelong dentist named Mike who likes to post on a wide variety of subjects. This is a great site for anyone looking to get insight into the life of a long-term dentist (Mike's practiced since 1988) and is a great resource for anyone looking to learn about someone with experience in cosmetic dentistry.
John Flucke's blog, which is subtitled "Ramblings of Dentistry's Technology Evangelist," is all about new trends and technologies in the dental industry. His site is fairly straightforward and highlights a series of medical and dental articles that tackle some of the more recent updates, fads, and advancements in the field. John Flucke himself is the chief dental editor of Dental Products Report Magazine and his love of dentistry is truly clear on this blog.
Top Dental Practice Blogs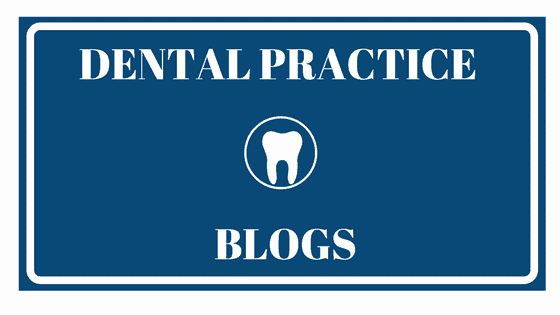 Dr. Mark Costes is an incredibly successful dentist and businessman and his blog helps you understand why.  During Dr. Costes' career, he has been able to start or acquire over a dozen successful dental practices. He credits a lot of his success to the fact that he made more mistakes at the beginning of his private practice ownership than most dentists make "in an entire lifetime". He produces one of the best dental podcasts offering advice to help other dentists run successful practices and his blog is full of tips on how to help your practice be both profitable and productive.
Running a dental practice is no easy task. The objective of Dental Practice Management is to help you have happier patients, happy staff, and a successful practice. Towards this goal, the blog offers advice on things like managing your employees, helping patients, and building your reputation with positive reviews. Overall, this is a great, inspirational site for anyone finding themselves feeling bogged down by running their own practice.
Success isn't always easy to attain, but the Act Dental Blog's goal is to provide you tips that'll help you increase your patient counts. The site has video, articles, and interviews that are designed to provide a bit of elucidation on what it takes to run a successful practice. Each article is easily digestible and phrased in such a way as to be fun for the reader.
When you're just starting out, The New Dentist is a great blog to utilize to learn the ins and outs of dentistry. The New Dentist focuses primarily on techniques and steps that can really grow your practice from the ground up. Not only does it help educate you on the operational aspects of a dental practice, but it also has articles that can help you push through burnout as well.
For a dental marketing-focused website, Go Ask Fred has a lot of insights for dentists that want to increase their leads and gain new patients. This is also a great resource for anyone that's just starting out with their first practice; Go Ask Fred has articles about managing no-shows and even patient financing options. Fred, who is a founder of-1-800-DENTIST, also has informative videos for site visitors.
Spindel's blog's tagline is "Advice and Education on Dental Subjects" and the site doesn't fail in this regard. There are articles that run the gamut from dental techniques to managing friends that come into your practice for a procedure. Dr. Spindel's site is fairly simple; it's a collection of dental-related articles that are meant to guide dentists and each post is personal and educational.
This site is a great guide for dentists who are running into the typical problems that occur when you run a practice. The site talks about a plethora of topics including staffing changes, handling negative reviews, and personal anecdotes from the site owner, Missy. The site even has a free stuff section that can help your practice flourish!
Need help tracking overhead? How good are you with saving for retirement? The Curious Dentist is a great site for learning how to manage the financial aspects of running a successful dental practice. The site owner, Chris Salierno, is an expert at managing dental practices; in fact, he's an internationally recognized lecturer and has even published some books on the subject of building a successful practice.
Inspired Hygiene is a very focused website that is designed to provide some valuable tips on how to treat your patients' right, manage your staff, and drive a profit at your practice. There are articles about dental hygiene (of course), some about boosting your cash flow, and others that are designed to provide a bit of coaching to dentists.
Another dentist that embraces technology, Marty Jablow has a high level of expertise when it comes to bolstering a number of patients coming into your practice. He talks about social media as pertaining to dental practices; he has articles on industry developments and about dental technologies that could streamline your office's performance.
The author of the Tao of Dentistry is a veteran in the field since he started his first dental practice 44 years ago. He has a lot to impart to his visitors; you can find out his philosophies on things like keeping patients happy, learning from your mistakes, and constantly continuing your education as a dentist. The page is very informative and has more than a few entertaining anecdotes to learn from.
Top Forums for Dentists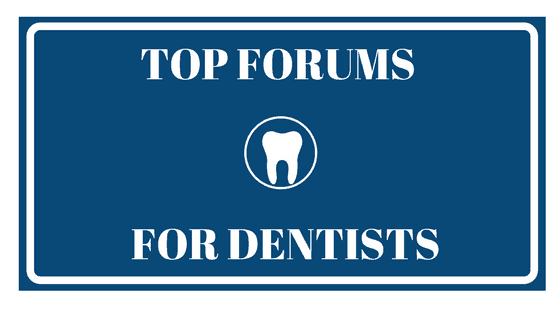 This forum is great for anyone that needs information on things like pediatric dentistry, endodontics, or the newest trends in implant technology.
Reddit is one of the most popular websites on the internet basically a "subreddit" that covers any topic.  The topics are primarily for patients that are looking for insight about dental procedures, but you can find info for dentists as well.
This is another forum that's designed for patient inquiry; it's very useful for learning how other dentists offer input when presented with various dental issues.
Topix presents a place for dentists to discuss the ins and outs of the dental profession. Oftentimes, things like new technology and patient acquisition are discussed.
If you're looking to keep up to date with dental developments, the Dental Lab Network is a great forum for tracking dental news.
This page is designed for both patients and dentists to find information on a wide array of topics, such as general dentistry and orthodontics.
Blogs & Forums For Dental Students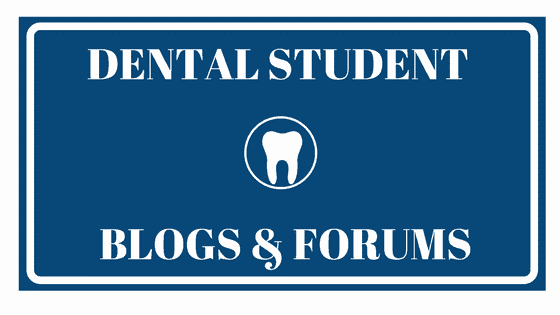 When you're a dental student, things can be a bit daunting. Fortunately, there are online resources for you. These next four sites are designed to make the lives of dental students a bit easier.
The ASDA blog is called "Mouthing Off" and has a wide variety of topics that are focused on helping dental students. While it's great to get info on new procedures and ways to boost your study skills, it's the fact that this blog also includes topics like healthy snacking for students and the best dental podcasts for learning the ropes that make this a very good site for students.
If you're looking for a site that has a steady stream of content for student dentists, the Junior Dentist blog has more than its share of interesting articles. Write-ups range from educational pieces about muscle structure in the jaw to new developments in the way that dentists are repairing cavities.
This is a great forum for pre-dental and dental students to get information from other students when they are having problems with their studies.
Conclusion
We hope that these blogs and forums provide you with the resources you need as you continue to grow your dental practice and to help you flourish in your career.
These are all great sites, but if you feel we missed any, please let us know in the comments.
Want even more great advice for your practice? The more online reviews you have, the better your practice is to get chosen by new patients. If you'd like an easy solution to get more reviews, check out broadly.com!