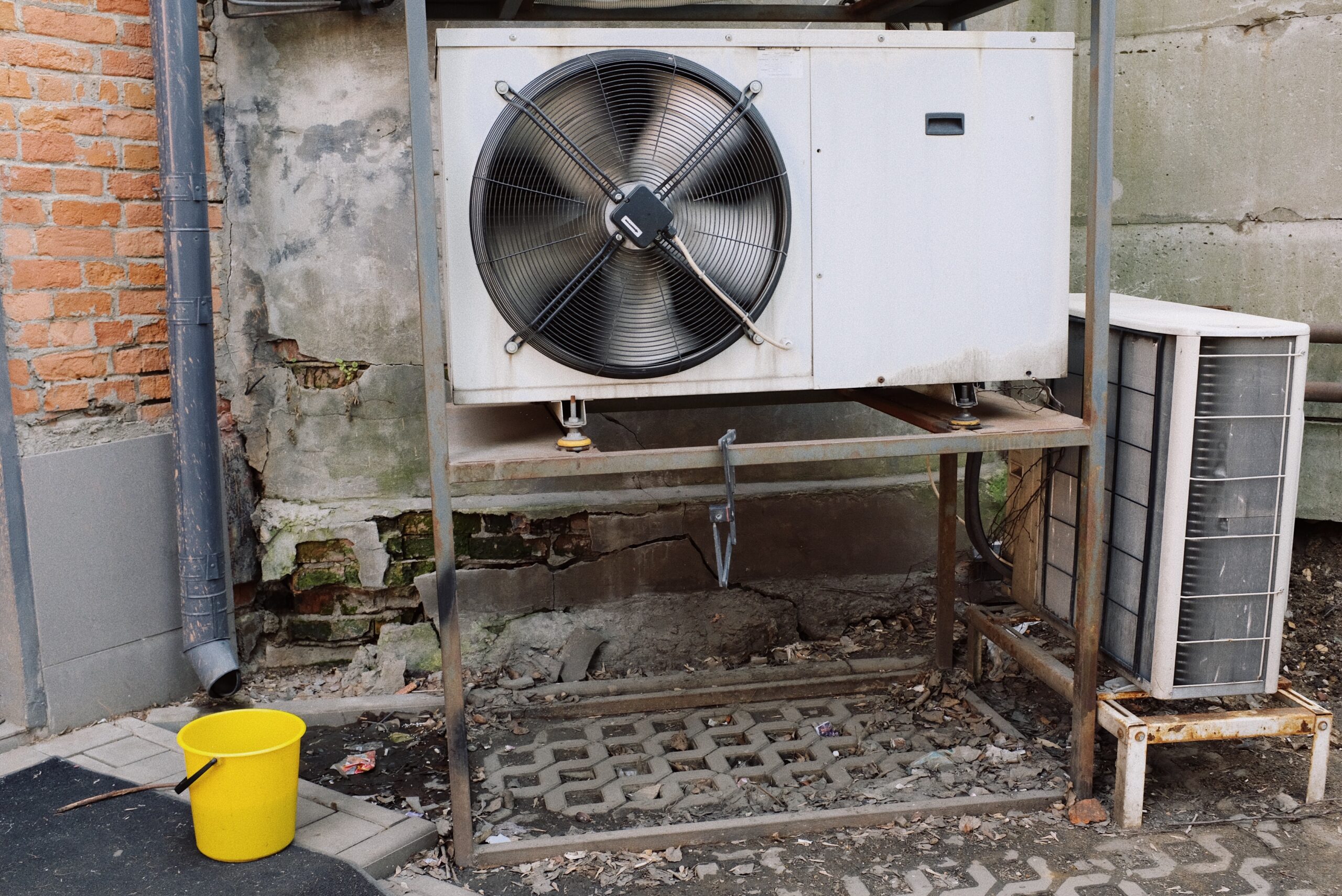 Do you need to hire an HVAC marketing agency?
The right marketing strategy will allow your HVAC business to rapidly flourish. With tactics like search engine optimization (SEO), social media marketing and pay-per-click (PPC) advertising, you can reach more customers and improve your conversion rates.
But it can be difficult to handle HVAC marketing on your own. You might consider hiring a digital marketing agency, but marketing services are typically expensive. Whether it's worth it for you will depend on the size of your business and the experience of your team.
Here's what you need to know to choose the right marketing plan for your HVAC company.
See what Broadly can do for your business in just 30 days
Pros and cons of hiring an HVAC marketing agency
Some of the benefits of hiring an HVAC marketing agency include the following:
A marketing company can help you identify the right HVAC digital marketing strategies for your business
Marketing professionals have unique skills and experience, such as web design, content marketing and SEO
Marketing services provide data and insights on what's working well for your business
An HVAC marketing company can free up time and take the pressure off business owners
Marketing professionals may have new, creative ideas for your business that you've never thought of
Some drawbacks of hiring an HVAC marketing agency include:
Digital marketing agencies can be expensive
A marketing company may not have HVAC industry experience, so you'll need to work collaboratively with them
A marketing agency may have many different clients, and may not provide the same level of attention as an in-house marketing employee
You may disagree with the marketing company about where to focus your marketing efforts which can create conflict
You'll still need to manage leads and respond to customer feedback
Pros and cons of not hiring an HVAC marketing agency
If you don't hire an HVAC marketing agency, it may affect you positively in the following ways:
You may save money
You may be able to hire someone directly who has experience with marketing in the HVAC industry
You may avoid the conflict of differing visions
You may find other, more affordable tools to simplify your HVAC marketing strategy
However, there may also be a few consequences of not hiring an HVAC marketing agency:
You won't benefit from the experience of a marketing professional
You may lack knowledge in areas such as search optimization or web design to do it successfully yourself
You'll need to spend more of your time on marketing and less time focusing on other aspects of your business
How to hire an HVAC marketing agency with confidence
How do I find the right marketing agency for my HVAC company?
When hiring a marketing agency, you should check that the company has experience with all the HVAC digital marketing strategies that are relevant to your business. These include:
Local SEO
Website design
Social media marketing
Content marketing
Paid online marketing channels (Google Ads, PPC ads, etc.)
To get an idea of the reputability of the agency, check for the following:
Online reviews
Current and past marketing campaigns
The effectiveness of past SEO services provided to local businesses
The marketing team's experience working with small businesses
Any experience with home services industries or marketing to homeowners
When interviewing marketing experts, you'll also want to make sure you and the agency agree on which marketing solutions to use.
A true marketing partner will understand your mission statement and vision for your company and be able establish an online presence that reflects that. It may take a few phone calls to develop a marketing plan you can launch with confidence.
How do i market my HVAC company without an HVAC marketing agency?
You don't need a full-service marketing agency to get more potential customers. There are more affordable tools available that can help you accomplish your goals.
Create an HVAC website and improve your company's local SEO
If you're not comfortable creating a company website yourself, Broadly can provide a dedicated designer to build a high-end website tailored to your needs. It'll start with a visually appealing and professional landing page with a call-to-action (CTA), such as "Get a quote."
From there, you can add content to improve your ranking in local search results. For example, you can list your local services, such as heating and air conditioning, and post profiles that showcase the experience of your HVAC contractors. You can even set up Web Chat to engage potential customers.
Manage your HVAC company's online reviews and reputation and get more qualified leads
Reputation management can be difficult and time-consuming without the right tools, since online reviews for HVAC businesses come from many sources. But a tool such as Reviews from Broadly makes it easy to manage all your customer reviews in one place.
Plus, you can automatically request reviews with the click of a button. Over time, you'll see your star rating improve, and potential customers will trust that you're attentive to issues.
Manage all of your HVAC leads and customer communications
HVAC lead generation may come from pay-per-click advertising, social media or a Google search. No matter where a customer finds you, a tool such as Broadly's Inbox can help you track all communications between the customer and members of your team. Responding to inquiries from one convenient platform will free up time and ensure promptness.
Nurture leads and returning customers via email marketing and SMS marketing
Email marketing is simple with templates from Broadly that are tailored to your industry. A tool such as Broadly's Campaigns allows you to send automatic service reminders, advertise special promotions and re-engage with customers who haven't booked HVAC services in some time.
Maximize your digital marketing with Broadly
If you're not sure where to start with your HVAC SEO strategy, your website design or other internet marketing tools, Broadly can help. It's a full suite of tools designed to help you reach your business goals, from online reputation management to email marketing and more.
Not only we offer great services, but Broadly is also more affordable than hiring a full service marketing agency.
See what Broadly can do for your business in just 30 days