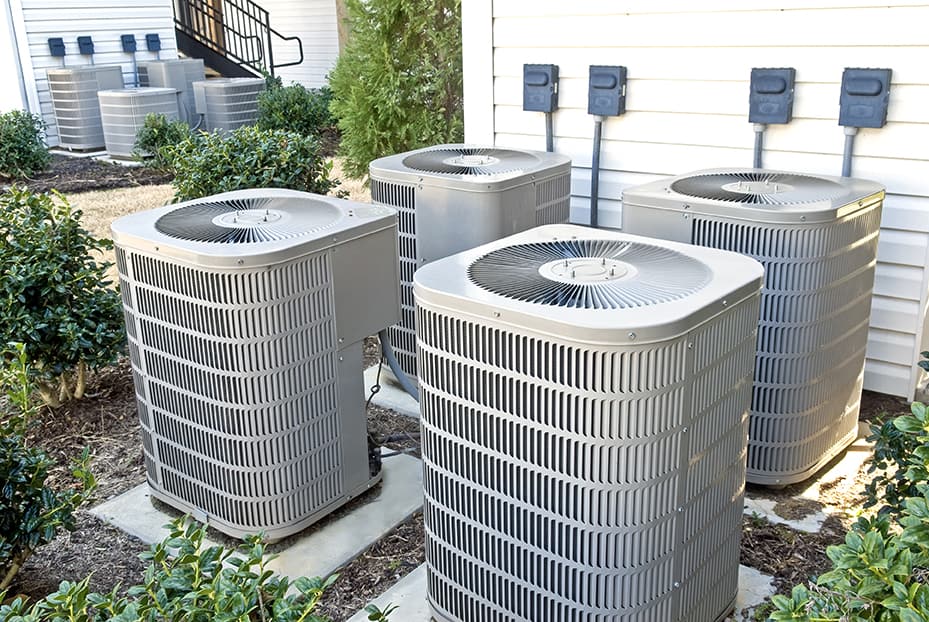 How to start an HVAC business
Over the last five years, heating and air conditioning contractors in the United States has grown by 3.1% to reach $94 billion in 2018. During the same timeframe, the number of HVAC businesses has grown by 2.6% and the number of employees has grown by 4.5%. If you're interested in helping people keep their homes at a comfortable temperature and save money with energy efficiency, now's the time to get into the HVAC industry.
Free Guide: How To Set Up Your Google Business Profile
Step 1: Start with a business plan
A good HVAC business begins with a business plan. Within that document, you'll define your local competition, target market, marketing plan, business structure, financial obligations, revenue projections, and so on. Taking the time to develop your business plan keeps you on the right track and can make it easier to secure startup funds from banks or other investors.
Market research is necessary to determine how viable your HVAC business will be. You must know how many other HVAC companies are in your service area, the number of homes, the franchises you'll be competing with, what the competition charges, and more. Good sources of information include city-data.com, the US Chamber of Commerce, and the Bureau of Labor and Statistics (BLS). 
During this stage, you'll also want to determine the service area you'll cover, along with how far you're willing to travel to a job site, and circumstances you'll work under. Will you provide emergency repair service calls or operate during standard business hours only?
Google the HVAC businesses in your area and take a close look at the websites of the companies that come up on the first page – that's where you want to be. To start working on your digital marketing strategy, a tool like KWFinder is useful in discovering the keywords your competition is using so you can do it better. 
Here's where you'll address the legal business structure you'll operate under. This is necessary for meeting tax obligations and removing personal liability from any business. LLCs are an affordable business structure that allows you to maintain a separation from your company. During the business set up, you'll need to be sure you're meeting all local, state, federal legal requirements, including business licensing and insurance. Requirements may vary depending on where you live and operate your business.
Now it's time to think about money. You'll need a separate bank account so it's easier to separate the money you're spending on your business and the money you're spending on personal stuff. To make sure you're setting rates that are competitive but allow you to sustain your HVAC business and pay yourself a decent salary, take time to figure your income. Make sure to consider your years of experience as you set your rate.
Step 2: Determine startup costs for an HVAC business
Starting an HVAC business isn't cheap, and one of the biggest mistakes you can make is failing to account for all business expenses. This is an industry where the average startup cost is a bit higher, spending anywhere from $2,000 to $10,000, assuming you're buying a used vehicle and working to keep your equipment costs low. If you purchase everything up front, the cost could easily hit $100,000. You'll need:
A vehicle large enough to carry all your tools and equipment
Liability insurance, workers compensation insurance
General tools used in HVAC such as a battery-powered drill, electrical testers, tape measures, sawzall, etc.
HVAC tools used for sheet metal work, such as tin snips or aviators, folding bar or drive bender, shears, crimpers, staple gun, etc. 
HVAC tools for air conditioning work
Supplies
Safety equipment
T-shirts with company logo and hats
Vehicle signage
Website  (Broadly can help you get started)
Marketing materials: business cards, door tags to verify service with contact information
Step 3: Skills, education, and certification for HVAC owners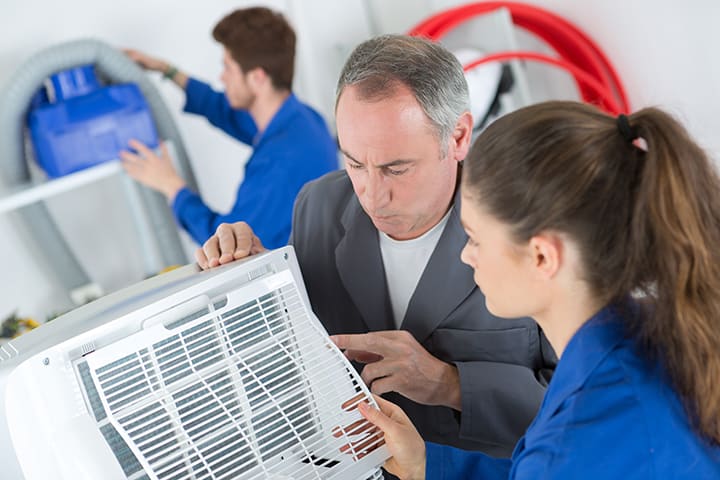 Before you can begin work as an HVAC technician, you must complete an HVAC certificate program from an accredited program or school, depending on your state. Then, you must obtain your HVAC license from the state you plan on working in and pass certification exams for different types of HVAC careers. 
The different types of HVAC certifications are:
EPA Type I Certification – For Servicing Small Appliances
EPA Type II Certification – For Servicing High-Pressure Systems
EPA Type III Certification – For Servicing Low-Pressure Systems
Universal EPA Certificate
North American Technician Excellence (NATE): Offers professional level certifications for professionals. Areas of certification include:

Air Conditioning (AC)
Air Distribution (AD)
Heat Pumps (Air-to-Air) (HP)
Gas Heating (GS)
Oil Heating (OL)
Hydronics Gas (HG) (service only)
Hydronics Oil (HO) (service only)
Light Commercial Refrigeration (LC) (service only)
Commercial Refrigeration (RC) (service only)
HVAC Efficiency Analyst (Senior Level) (EA)
You do not have to have a bachelor's degree to work in HVAC, but programs are available for those who are interested in earning higher credentials.
Step 4: Make your HVAC business look more professional
To establish trust with your customers, especially if you just started your own HVAC company, you must take steps to be as professional as possible. This involves setting up a website with information about your company and HVAC services, along with a business email with your URL (such as [email protected]) and a professional voicemail setup since you won't be able to answer the phone all the time.
Dress in a shirt with your company name and logo. Add signage to your company vehicle. This helps add to your professionalism while also easing neighbor's concerns.
Step 5: How to make more money by attracting more customers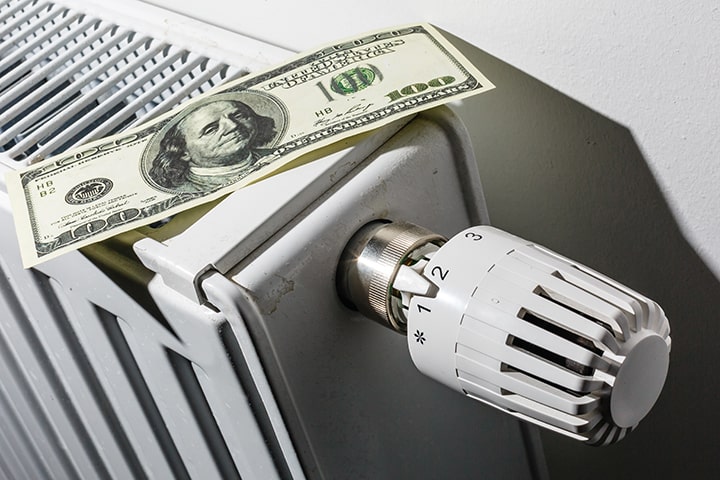 All small business owners want to make more money, but it's often easier said than done. Use these five cost-effective methods to build your reputation, close more sales, and establish your online presence without going into massive debt.
1. Increase in sales
Even if resources are limited, spend time and money on your website and social media. Your website should allow you to chat with prospects. Turn to social media to generate leads and help you grow your client base. Post photos before and after you've finished a job, and share customer experiences. If you save the day by repairing an A/C or heating unit, people will sing your praises. Use that to your advantage.
Expand your revenue earning potential by going beyond HVAC installation and repair. Sell filters and other accessories to make it easier for your clients to maintain their own systems between visits.
2. Increase word of mouth
Anyone in the service industry knows just how important customer service is. Make it a priority to provide the best possible service to your customers so that when they talk about their experiences with friends and family, they have nothing but good things to say about your company. Remind your clients that your business needs reviews and referrals to survive. Pay attention to reputation management so you don't fall to the competition. Always remain cooperative and friendly with neighbors.
Distribute flyers and business cards whenever you can. Connect with local building contractors and apartment companies so you can sign contracts with homeowners and renters. Listen to customer feedback and make adjustments where necessary to make things better for them.
3. Use online marketing
Once your website is up and running, claim your Google My Business listing, and add your business to Google Maps. This increases the chance that you'll show up in local searches for "HVAC companies near me" and that's one of the best ways to get new customers.
Create a Facebook Business Page and linked Instagram account. Fill the accounts with photos of the projects you've worked on, tips for proper heating and cooling system maintenance, refrigerator/freezer maintenance (if you're an HVAC professional), and general information about the benefits of a well-maintained heating and cooling system in your home and vehicle.
4. Decrease expenses
Keep a close eye on costs. Just because you've got the best deal you can find right now, does not mean it will stay that way. As you research costs, look for ways to save by buying your supplies in bulk, getting discounts with part manufacturers, or rewards programs to save on fuel. As you grow, it's possible you'll be able to leverage more discounts with larger orders.
5. Choose a specialty
Take a look at your skill level and determine what it is you do best. Offer that service first. For example, if you're best at repairing automobile air conditioning, but you're not that great at furnaces, realizing your limitations and seeking training in those weak errors to offer those services later will serve you well.
Step 6: Plan to scale up
A successful HVAC business always has a plan for future growth. As your business grows, know how and when you'll expand. Ideally, you need to be able to scale as demand increases without sacrificing quality or customer service. When you're ready to hire additional HVAC contractors or support staff, develop a training system that advises people on how to interact with customers and neighbors. To get your technicians working as your sales team, too, add an incentive for new contracts. Add new vehicles and equipment as possible to grow your service area. 
Step 7: Launch your HVAC business
Starting your own HVAC business is exciting, but It's completely fine to start small and work HVAC part-time and scale to full-time as you're confident in your ability to serve your customers well, while also earning enough income to pay your bills.
See what Broadly can do for your business in just 30 days