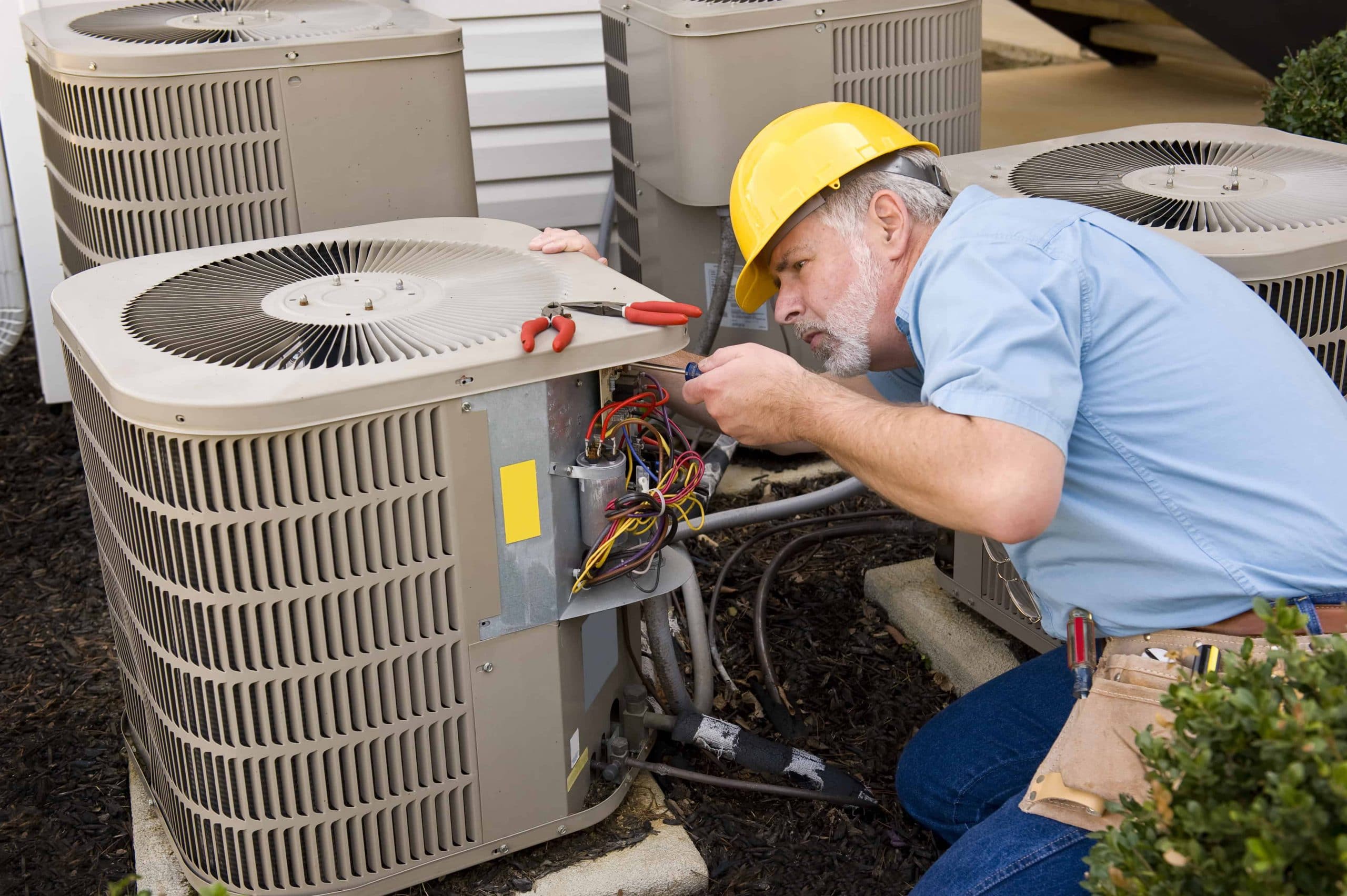 How to Market an HVAC Business
To build a profitable HVAC business, you'll need to have new customers coming into the business consistently to ensure you're booking enough jobs. Because the HVAC industry is on-demand, repeat clients aren't likely. To keep the momentum going, focus efforts on online lead generation tactics.
1. Building Trust with Customers
Customer trust is essential for convincing people to let you into their home. In the early days of your company, it can be difficult to establish that you're a trustworthy business, so that's why it's important to have a high-quality website design. There, you can provide information about your experience and the services you provide, your service area, and contact information so people can get in touch with you. Your website is a major part of your online reputation, and is your first impression with customers – so make it a good one.
Your website needs to be mobile-friendly because most people use their phones to conduct searches. Making the user experience as simple as possible regardless of whether they visit your site from a computer or mobile device will go a long way toward conversion – whether you're asking them to call you for more information, to fill out a form on your site, or send an email.
2. Make Quick Response Times Easy
Your HVAC website should make it easy for potential customers to contact you. You can add a web chat option on your website, and if you have a mobile app, give people the ability to download it. Your website should at least feature contact information somewhere prominent. It's also important to make it easy for customers to review your business since reviews play a crucial role in your search engine optimization (SEO).
Once your site is generating HVAC leads, a quick response time is essential. Customers won't necessarily go with the first company they contact, but the first one that responds to their inquiry, especially in emergency situations. A study revealed companies who contact their leads within an hour are seven times more likely to qualify that lead than companies who waited just an hour later, and 60 times more likely than companies who wait a full 24 hours. The odds of contacting a lead in 30 minutes drop 100 times compared to contacting the lead within five minutes.

Local SEO Marketing
When a potential customer needs a new installation, maintenance, or repair on their heater, air conditioner, or refrigerator, they'll turn to a search engine to find local options. They'll start with who they see first, so the higher your business ranks in those local listings, the more business you'll draw. As you build your HVAC marketing strategy, make ranking on the first page in local search on the web and mobile your first priority. Here are steps you can take to improve your local search rankings:
3. Rank Your HVAC Services in Google Maps
Begin by adding your business to Google Maps. Include a main keyword in your business name. Though it can have a negative effect on your NAP (name, address, and phone number) consistency, the rank boost you can get is often worth it. Updating all other NAP listings with the keyword-focused business name can also improve ranking and keep consistency intact.
When you claim your business listing in Google, you'll be awarded verified status, and have more control over what people see when they click your listing.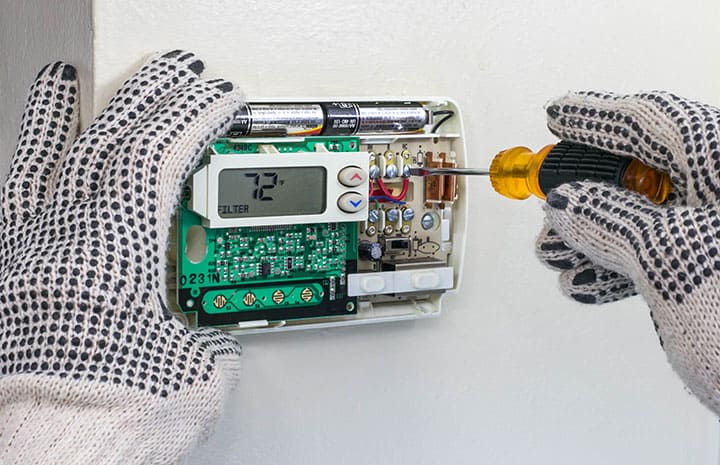 4. Optimize Your Google My Business Listing
Answer all questions completely, because the more information you give Google, the better. All of the following information should be present and complete:
Phone number
Business address
Website address (URL)
Business hours
Business categories
Details of your business
Profile images
Business description
Reviews
Questions and answers
Good category choices in this industry are HVAC Contractor, Heating Contractor, Heating Equipment Supplier, Air Conditioning Repair Service, Air Compressor Repair Service, Air Compressor Supplier, and, Air Conditioning Contractor. Whichever ones you choose, make sure to max them out.
Enable the messaging and booking feature so people can get in touch without having to leave Google. Use the questions and answers area to address some of the most frequently asked questions.
5. Getting Reviews as an HVAC Contractor
Customer reviews and word-of-mouth are what keeps many HVAC businesses running. Google Reviews, unlike Yelp, allows you to ask your customers for reviews as long as you do so ethically. Beyond Google, it's a good idea to encourage customers to review your business on Facebook, Angie's List, Porch, Yelp, and HomeAdvisor. Simply ask your customers in person to leave a review when you finish the job. Alternatively, you can hand them a card with the review URLs to make it easy for them, or follow up with an email with the links to leave reviews.
Always respond promptly to reviews. When a customer leaves a negative review, be sure to respond appropriately.
6. Create Useful Content for Your HVAC Website
Adding a blog to your website will give you more opportunities to capture search rankings. It will also allow you to add a bit of content marketing to your overall strategy. When you create content, focus on speaking to clients, rather than industry professionals. Focus your efforts on writing about what your audience is searching for. For example, you could create posts such as "How to Choose the Right HVAC System for Your Home" and "Why You Need Regular HVAC Maintenance."
7. Embrace Social Media for HVAC Professionals
Social signals are one of the ranking factors Google uses to determine where to place your website in search results for keywords. You'll need to include social media as part of your online marketing efforts. Start with a Facebook Page. Share links to your blog content, photos and videos of projects you've completed, and mention the services you offer. All of this can help you promote your business on Facebook. Use the built-in analytics data to learn more about how people are engaging with you on social media, paying close attention to customer feedback.

8. Community Partnerships & Referral Marketing
As an HVAC professional, one of the best ways you can grow your business is to forge strategic partnerships with other local businesses in your community. Donate services to non-profits as silent auction items to get new business from the winner, and publicity throughout the community for your donation. Work with contractors in other industries who can recommend your services to their clients – and do the same for them. Join professional trade organizations such as Air Movement and Control Association (AMCA),  American Society of Heating, Refrigerating and Air-Conditioning Engineers (ASHRAE), Radiant Professionals Alliance (RPA), and the International Institute of Refrigeration (IIR). Invest in email marketing to stay in touch with past customers and promote a referral program where they are rewarded for sending new customers to you.

9. Get a Boost with Paid Advertising
Using pay-per-click (PPC) ad campaigns with Google and Facebook can help you generate traffic and leads for your business. Your ad displays in relevant Google searches, and in the news feed or sidebar of Facebook accounts belonging to people you select as part of your target audience. Google Ads, when executed well, is estimated to yield 2 to 2.3x return on investment. You may also wish to invest in ads on the other home improvement sites where you're trying to build up your online reviews, like the Yellow Pages, Porch, HomeAdvisor, and Angie's List.
Conclusion
When it comes to marketing your HVAC company, you'll use many of the same tactics all other businesses are out there using. It's knowing how to use the methods to create an industry-specific HVAC marketing plan that makes the difference. As long as you have a strong, professional online presence and focus your efforts on showcasing your value proposition to your potential customers, your small business will be a success.