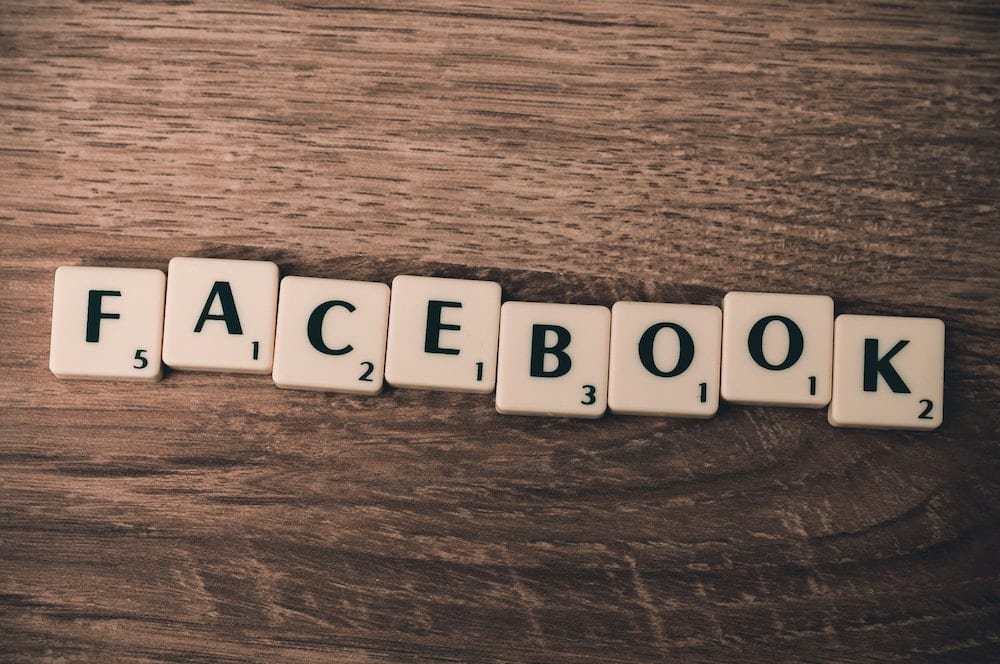 How to request Facebook reviews
With over 1.6 billion daily users, Facebook is an important part of marketing strategy for small businesses. Facebook recommendations are a great way for local companies to build trust with Facebook users and bring in new customers. 
What are Facebook reviews?
Facebook reviews are reviews — now called recommendations — from customers on Facebook business profiles.
Free Guide: 10 Tips To Get More Customers From Facebook
Social media
users often look at a
Facebook business page
to see what other customers think of the business before visiting. Something that sets Facebook recommendations apart from other
review sites
or
Google reviews
is that users see
positive reviews
from their own networks. If a user sees that someone they know loved your business, they might decide to check it out.  
Facebook used to feature a standardized five-star rating system that had customers leave a rating along with an optional comment explaining that rating. In 2018, Facebook updated reviews to their Recommendations feature. 
Star ratings and reviews from the old system still appear on business review pages, but the new recommendation system no longer offers the star scale. Recommendations start by asking customers if they recommend a business. Users respond with a yes or no and can then add tags, photos or an explanation up to 25 characters. 
What is the difference between a Facebook review request and a Facebook user review?
A Facebook review request is a unique URL that links customers to the review form on their Facebook profile. Facebook review links make it easier for customers to leave reviews; they click the link and can complete the review process from there. These Facebook user reviews also show up under the reviews tab on your business profile. 
If a user wants to leave a review, they log into Facebook and go to the business page that they want to review. When they click "Reviews" in the left-hand corner, they'll be asked whether or not they recommend the business. Then, reviewers can add tags or photos and write up to 25 characters explaining their answers and post their recommendations. 
Should you request Facebook reviews?
Getting consistent reviews over time shows potential customers that your great service is current and long-lasting. Or, if you have some bad reviews and you better your service, having great recent reviews can show you've improved and bring in more customers. Requesting Facebook reviews is an excellent way to get them. A lot of people are willing to leave reviews when prompted. 
Don't buy reviews, as it violates Facebook's policies. You want to provide true, honest feedback from customers. When you do ask for feedback, make sure customers know it's optional, but ask them directly and make it easy to leave a review. 
How do i request a review on Facebook?
There are several ways to request reviews on Facebook; these will help get you started. 
Put signs up in your business
Print a QR code so customers can easily get to your business page 
Ask customers directly
Ask customers in-person when you complete their service 
Send a direct link
Send a text message or email asking customers to leave a review. Include a direct link to your Facebook business page so they can easily recommend you and leave feedback.
Add a CTA on your website
Ask customers to leave a review with a button that makes it easy to navigate to your Recommendations page 
Encourage customers to "check-in" on Facebook. Consider offering incentives, like a small discount or free item for checking in. 
Embed Facebook reviews on your website and promote positive reviews in Facebook ads and posts
Show customers you value their feedback by highlighting positive comments on your site and social media page 
There are plenty of ways to let customers know you'd like more reviews. Try different tactics and see what works for your customer base. 
Can you turn Facebook reviews off?
If you have a number of bad reviews, you might consider turning reviews off on your Facebook page. Responding to negative reviews can actually help your business if customers see that you handle it with grace and do your best to correct the situation. If you turn your Facebook reviews off, it will remove Facebook reviews and you will also lose any positive reviews you have. 
If you decide to turn Facebook reviews off, here is a step-by-step guide to help you.
Log into your Facebook business page
Click the "Settings" tab
Click "Templates and Tabs"
Toggle the "Reviews" button to off
If you choose to reactivate your reviews, both positive and negative reviews will return. You might want to delete a negative or fake review, but unfortunately, you cannot delete single reviews. Only the author of the comment can delete it, but not the business owner. 
If you think a review is fake or goes against Facebook community guidelines, you can report it to Facebook and they will review it and decide whether or not to take it down. 
Benefits of Facebook reviews for small businesses
Facebook reviews help build a trustworthy social profile and earn the confidence of both current and new customers. Facebook is one of the top review sites, so having positive reviews there can have a huge impact on getting new customers in the door. 
Negative reviews can also be an opportunity to make a good impression on customers. Respond to negative reviews with grace and understanding. Sometimes it is best to simply apologize and try to correct the experience for the customer. If it makes sense, tell your side of the story, knowing that you might not be able to get rid of negative reviews, but you can help shape the narrative. 
Consistent customer reviews also help improve your search engine optimization so that you appear higher on search engine result pages (SERPs). The earlier your business appears in search results, the more web traffic and opportunity for customer conversions you'll have. 
Boost your online presence with Broadly
See what Broadly can do for your business in just 30 days