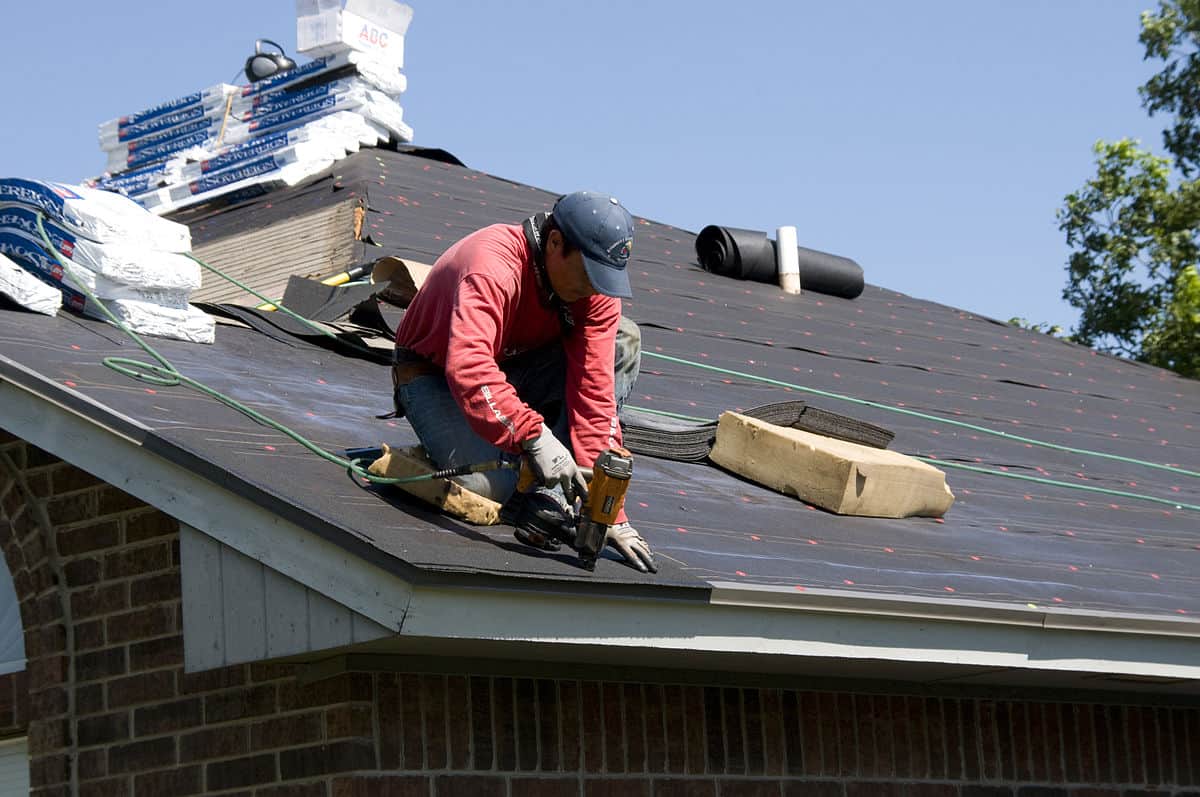 How Online Reviews Impact Your Roofing Business
As a roofer, you know it can be difficult to find new customers due to the low frequency that people need new roofs. Clients may need a repair here or there, but getting brand new customers is extremely important for growing your business.
Since buying a roof is such a big purchase people do not want to enter into a contract with a roofer who can't provide amazing results. Searching for a quality roofing contractor can be hard when you don't know anyone, which is why most people turn to searching online to find one.
In fact, 51% of all people searching for a contractor turn to online search engines to help them find a good roofing contractor in their local area. What you see when you do a Google search for local roofers you see a lot of review sites such as Yelp, Google reviews, Facebook reviews, and NextDoor to help you find high-quality roofers.

Effects Reviews Have On A Roofing Business
Online reviews are essentially the new word of mouth, for many people turn to these reviews to get the most up-to-date information about a company before they decide that it is a company that they want to work with.  Online review research found that 84% of the people who look for reviews online trust the reviews they read. Many individuals take the reviews that they encounter at the same face value that they would if their friend had told them about the business.
The reviews that you get for your business are going to be the first thing that potential customers read about your business and make a first impression. Of course, you want positive reviews, but you also want reviews that look authentic, so don't delete negative reviews that you receive. Instead, when you get a negative review simply address them and try to remedy the situation for your customer.
Another interesting statistic is that 87% of the population that looks for reviews online look for a three to five-star rating before even contacting the company. This means that your rating does not need to be perfect, but needs to have more positive reviews than negative.
If a potential customer is looking for a quality roofing professional, and they come across your business, but no reviews, they are likely to pass over your company. In fact, they will most likely choose one with a not perfect rating that attempts to make their customers happy over one that has no reviews from their customers at all.
How To Ask For Reviews As A Roofer
Even though all reviews are useful, you are striving to get positive reviews online so that they can help you get more business. That being said, there is a right time and a wrong time to try to ask your customers to give you a review. First, you want to ask your customers to give you a review in person if you can. This shows that you are personable and that you care what your customers think.
A happy customer makes for a happy review, so you want to ask your customers for reviews when they are in a good mood. They may not intend to give you a bad review, but even if their negativity is not aimed towards you, it can be seen in their post. In addition, you want to ask for reviews right after you complete the job because the work will be fresh in their mind. If you wait a while to ask for a review, it is more likely that the customer will not do it right away or forget to do it altogether.
If you feel uncomfortable asking for reviews directly, you can ask for feedback on the services that you provided. This gives you the opportunity to address any issues that they may have had with your work before they give a review, which can lead to a higher online rating for your business. Once you get the feedback and speak to the customer directly, you can ask them to post a review online so that others can see the type of work you do and come to your business for their roofing needs.
Check out these examples of online review responses.
How To Respond To Positive Reviews
Getting positive reviews are the goal when you are looking for reviews and feedback from your current customers. It starts with helping make your customers feel appreciated. This encourages them to come back to your business when they have other roofing concerns that they need to be addressed. When you respond to thank the customer for their review, elaborate on the service that you provided for them and let them know that it was a pleasure working with them on the project. This will show potential customers that you take time for all of your customers and that you are aware of what their roofing needs were.
Once you show your gratitude for the review, you want to keep the lines of communication open between you and the customer. If they need other roofing repairs, you can mention them in your response and suggest setting up an appointment whenever they are ready to complete the repairs. If they do not need more repairs, then you can also suggest setting up an appointment in about a year so that one of your contractors can inspect the roof and make sure that it is holding up like it should be.
Don't forget to share good review examples on your social networking feeds and your company website so that others can see them as well. This puts the review in more locations on the web, which makes it easier for a potential customer to find reviews for your business.
How To Respond To Negative Reviews
Negative reviews are bound to happen no matter how amazing your roofing service is.  Whether the bad review was a fault of yours or a customer who was just upset in general, you need to address the comments as they are posted. This means that you need to monitor all of your social media feeds and other platforms where reviews can be left for your business.
When you see the negative review, you want to thank the customer for bringing the issue that they experienced to your attention. It could be a simple misunderstanding of your process, but regardless of what happened, you want to make an attempt to find a solution. This will show the customer that you care about their satisfaction as well as let others who are looking at the review site know that you do whatever you can to make your customers happy.
Make sure that you offer an apology to the unhappy customer as well. This shows that you care about the quality of the services that are provided by your company, and if anything is not up to standard, you take responsibility for the mistake and strive to correct it. In some situations, you may just need to clear up a misunderstanding. If that is the case, you often can easily turn the negative review into a positive one by simply talking to the customer and clearing up the misunderstanding or making adjustments to the job that you are doing to accommodate the customer's needs.
In many cases, a resolution can be reached online, but it is better to offer a sit down at your office so that you can discuss the details of what the customer requires of you and your company. If a meeting is not an option, you can also offer to call the customer and discuss the issue over the phone.
Final Thoughts
Marketing your roofing company is the best way to get new customers for your business. That being said, reviews are a new way of marketing your business online that is even better than word of mouth. If you follow the tips in this guide, you can easily find new customers because over half of all of the individuals looking for roofing contractors are going to search online.
If you find that your reviews are lacking, ask your customers for more. Know when to ask, and monitor the reviews that you do receive so that you can ensure that your online reputation in the roofing industry does not become stained.