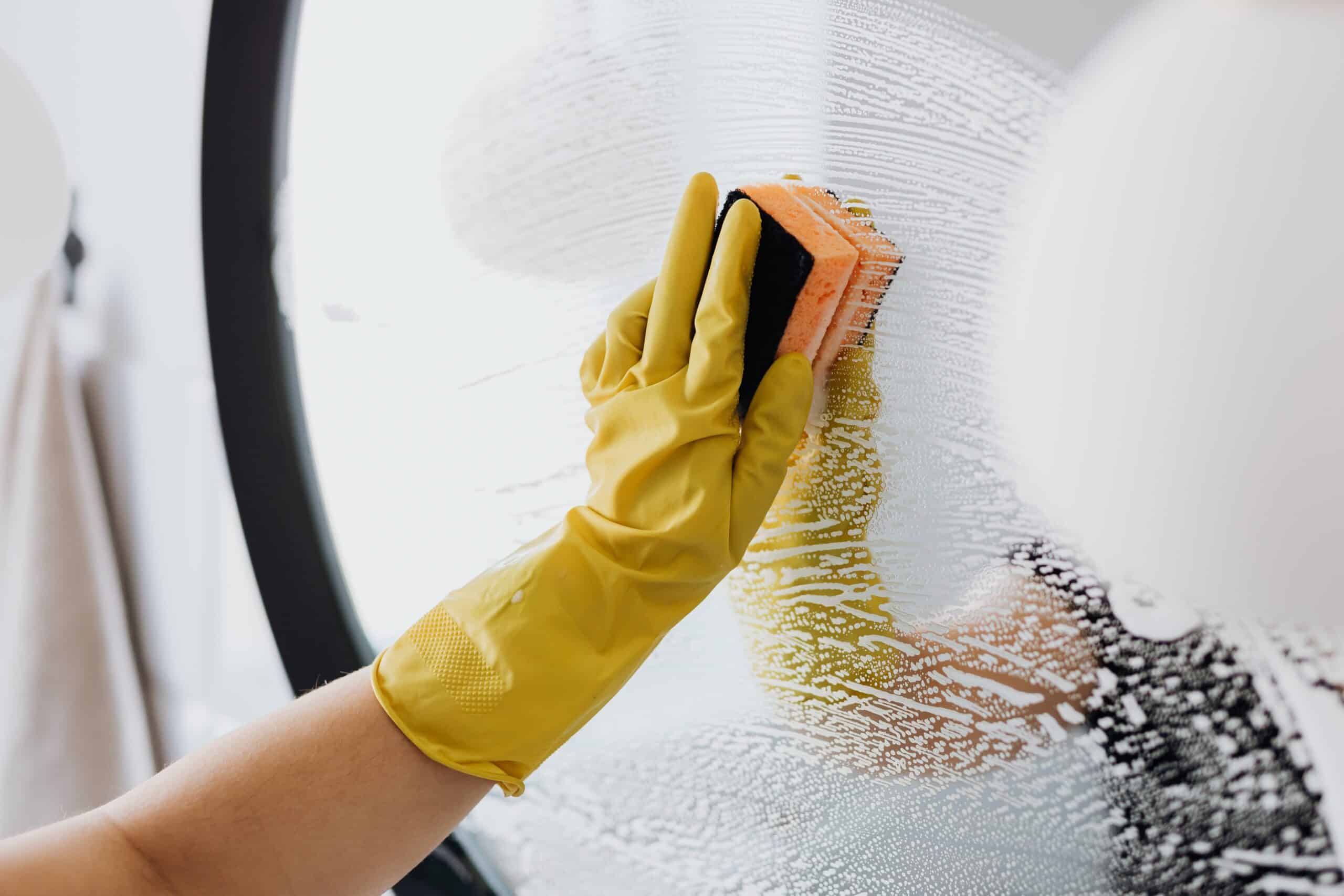 Cleaning service reputation management software
Many cleaning businesses rely on referrals from online reviews on social media, search engines, review sites and Yelp. Maintaining a spotless online reputation is just as important as leaving your clients' homes and properties spotless. That's why it's essential to find the right online reputation management software for your cleaning company.
A trusted partner to small business owners across the cleaning industry, Broadly's suite of reputation management and review management tools is designed to help you:
Elevate your online presence and business listings across social media, search engines, Yelp and review sites
Monitor, analyze and respond to all of your reviews — negative reviews and positive reviews — from your cleaning clients in one easy-to-use platform
Enhance your search engine optimization (SEO) and local SEO rankings
Garner more testimonials to augment your digital marketing strategy
Stand out with more reviews on Google Maps and Google Search
Leverage online reviews and word-of-mouth testimonials to attract potential customers
See what Broadly can do for your business in just 30 days
Enjoy the benefits of reputation management for cleaning companies with Broadly
Broadly's two online reputation management software and review management software solutions, Reviews and Dashboard, offer plenty of advantages for house cleaning services. Here's how we can help you clean up and polish your company's reputation across channels.
#1: Get more online reviews — get more cleaning clients. The more positive word of mouth you can generate, the greater your chances of gaining more potential clients. Use our reputation management software's automated review requests feature to encourage customers to share feedback about your cleaning services on social media, Yelp, review sites and your Google Business Profile (formerly known as a Google My Business page).
#2: Unlock instant insights about your cleaning business, your rankings across channels and your overall online presence. Get a clear picture of your word of mouth across Google Maps, Google Search, Yelp, social media and review sites.
#3: Don't let a few bad reviews hurt your company's reputation — respond ASAP, improve the customer experience and watch more 5-star reviews come in. With Broadly's all-in-one reviews management platform, monitor and engage with all of your reviews from across channels in one consolidated solution.
#4: Use our review management reports to evaluate your small business's performance. Understand which cleaning clients are happy customers and which are detractors. See how your cleaners are impacting your company's online reviews. Get insights about how to improve your rankings.
How cleaning businesses can manage their reputation with Broadly
Your online reputation is made up of everything about your cleaning company across digital channels, from your business page on Yelp to testimonials on your website.
Here's how Broadly's tools can help ensure that when potential clients search for your cleaning business, your desired squeaky-clean image shows up in search engine results.
Create a professional website to expand your online presence
With Broadly's Website, create a modern, responsive website so that your owned digital marketing property comes up within the top results in search engines.
While you can't control what cleaning clients share about your small business on social media and other channels, you can hand-pick customer testimonials to showcase your company's spotless reputation on your website.
Improve the user experience
Make things easier for your cleaning clients at every step of the journey.
Use Broadly's Web Chat on your website to give website visitors a simple way to connect with your team when scheduling cleaning services
Leverage Broadly's Payments to send mobile invoices to customers for a contactless way to pay on the spot
When negative reviews arise, respond ASAP to find out what went wrong and make things right
Request reviews from new customers after their cleaning services
Use Broadly's automatic review request feature to ask house cleaning customers to share their customer feedback online.
This will help you improve your local SEO rankings and draw in new clients. Google's algorithm weighs a variety of factors when setting local search rankings. The search engine evaluates relevance by assessing how complete and detailed local business profile pages are, and online reviews are considered in that assessment.
Broadly helps cleaning businesses with reputation management and more
Broadly is here to help with more than your cleaning company's reputation management. Here's how we can help your broader digital marketing efforts sparkle and shine.
Create a modern, custom website without the hassle
You're a pro at cleaning houses, not building websites, and that's okay. With Broadly's Website builder, improve your business's rankings in search engines, show off your favorite customer testimonials and answer customer questions in a snap with our Web Chat widget.
Deliver automated emails and SMS service reminders
Keep your cleaning clients in the loop about their upcoming cleaning services appointments. Appointment reminders help you manage schedules and ensure your staff is fully utilized.
Seamlessly send professional, contactless mobile invoices via SMS and email
It's no mystery why small businesses select Broadly's Payments as their payment platform of choice. Text and email your cleaning clients mobile, contactless invoices and get paid right on the spot.
Connect with dispatched cleaners
Streamline communications between your back office team and cleaners when they're on the go with Broadly's Team. Our Team Chat function makes it easy for everyone to connect in one place in the moment. No more messy communication mishaps.
Manage your online reputation and overall online presence with Broadly
Contact us today to get your free demo of our cleaning service reputation management software. We can't wait to help you:
Improve your rankings
Stand out on social media and search engines
Get more positive reviews
Optimize your home service marketing strategy
Get more new customers
Grow your house cleaning business
Ready to get started?
See what Broadly can do for your business in just 30 days