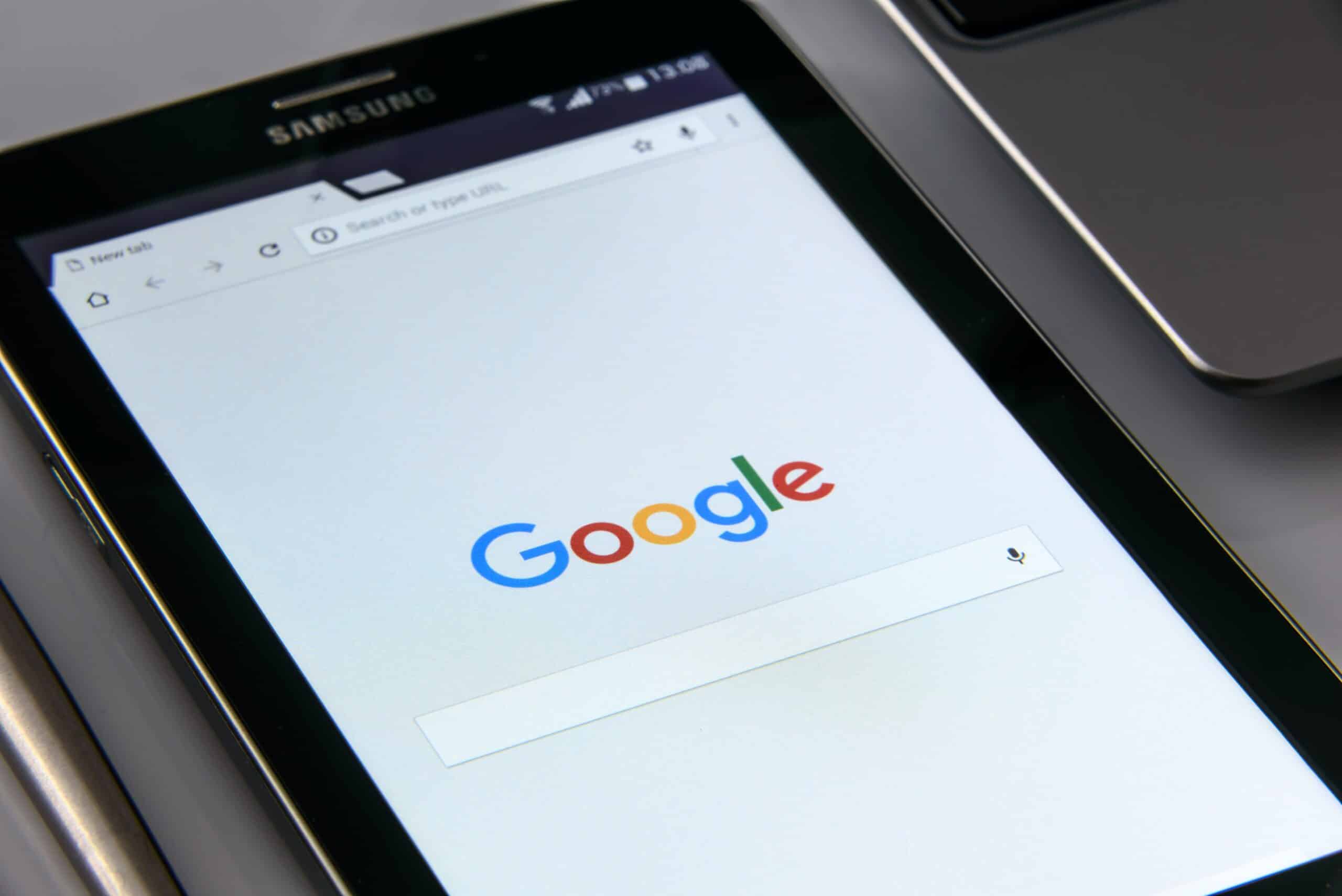 How do Google reviews work?
Consumerism has changed dramatically in the last few years. Gone are the days when local businesses could rely on passing foot traffic to discover their products or services.
Instead of strolling the neighborhood and accidentally finding their new favorite pet store, potential customers head to Google. And while 46% of shoppers still prefer to complete their purchase in a physical location, 87% will do a Google search before leaving home.
Most of those shoppers are looking for social proof from authentic and transparent customer reviews, citing Google as the top search engine of choice.
Whether you run an auto body shop, pet service, or landscape company, Google reviews are a necessary part of operating a local business.
Free Guide & Checklist: How To Respond To Reviews
What are the benefits of Google reviews?
There are tons of benefits of Google reviews. It's competitive out there, and Google reviews could be the difference between running a successful business and watching the dust bunnies float by.
If you're not sure that collecting Google reviews is worth the effort, here are three benefits and why they're critical for any local business owner.
Boost your local search ranking (SEO)
If customers can't find you on the first page of search results, you may as well not exist.
Google offers search results based on the searcher's proximity to a business and the business's ratings on Google. This search engine ranking is directly linked to Google Reviews and Google Maps.
Therefore, the more online reviews your business receives, the greater your chances of showing up at the top of page one.
Google also wants to reward its users with a good customer experience. The more positive reviews on your business profile, the more the algorithm will serve up your business.
With almost two-thirds of the population searching Google before visiting a local business, it's time to get serious about Google reviews if you want to grow your business.
Build social proof and increase trust
Google reviews help increase customer trust factor through social proof.
What does this mean?
Social proof is evidence that real customers have had a positive experience with your business. If a customer takes the time to leave a review, it means they are comfortable referring your company to others.
The more star ratings you accumulate, the more potential customers will trust your business.
Increase website traffic
If you're a local small business that also offers sales online, Google reviews can help increase traffic to your website.
Let's say you own a pet grooming business and prefer that customers book their appointments online. If a new customer searches for local pet groomers and you show up at the top of the page — thanks to all the positive Google reviews — and they click on your website, this informs Google that you are a credible business and further improves your local SEO ranking.
Once a customer lands on your website and likes what they see, you may have another new, happy customer. And another positive Google review.
What is the best way to get Google reviews for my business?
Now that you understand the benefits of Google reviews, let's explore how to get Google reviews so you can stand out from your competitors and grow your business.
So, how can you get Google reviews for your local business?
Claim your Google Business Profile (GMB)
You first need to claim your Google Business Profile listing (formerly known as Google My Business). It's free on Google and easier to set up than you may think.
It's critical to claim your business listing and get verified so Google can confirm you are who you say you are. For step-by-step instructions, check out this comprehensive guide to Google My Business.
Fill out all the relevant information about your business, like your business name, phone numbers, physical address and business website.
You'll also want to add the following:
Hours of operation
Contact information
Service location area
A list of your products and services, and more!
The more information you can provide in your business listing, the easier it is for potential customers to engage in your services and visit your store.
Make your Google Business Profile stand out
Add some personality to your Google Business Profile with a logo, high-resolution photos of your store or services, like a customer's beautifully landscaped yard or puppies playing in your pet boarding facility.
The About section allows you to describe what makes your business special. Are you a woman-owned or black-owned business? Include that in your profile and connect with your best customers.
Ask your customers to leave a review
One of the best ways to get anything in life is to ask! At first, asking customers to leave an online review might feel imposing. But you'll be surprised to learn that happy customers want to support your small, local business.
Although the good intention is there, people get busy and forget. Make it easy for your customers to promote your business with review management software from Broadly. Send out a reminder text or email and frame it as a favor so it feels like they're helping rather than an obligation.
While trying to collect more Google reviews to boost your online presence, remember that the quality of the reviews is also critical. Negative reviews and fake reviews will hinder rankings in Google and Google Maps.
And if you do receive a negative review (it happens!), use it as an opportunity to show off your stellar customer service — check out this guide on responding to negative reviews for more info.
Reply to customer reviews
Whether positive or negative, ignoring customer reviews can impact your business reputation and taint the customer's experience. If a customer has taken the time to write a review, let them know how much you appreciate it by responding.
Don't have time to respond to reviews? You might have a change of heart when you learn that 55% of consumers feel more optimistic about a business that has replied to reviews.
Not only does responding to reviews help new and existing customers to feel good about your business, but it also helps improve local SEO rankings.
Automate the collection of Google reviews with Broadly
As a small business owner, you have a lot of responsibilities. And now you're being asked to email or text each of your customers to collect Google reviews.
More Google reviews are good for business, but following up with every customer takes time you don't have.
The good news is, you can automate this process with Broadly. Our review management software is designed to help small local businesses collect reviews at scale.
Use Broadly to easily send out a Google review link to your customers via SMS text or email and watch your online reviews grow — just don't forget to respond!
More Google reviews FAQs
Taking time out of your busy schedule to learn a new marketing tactic can feel overwhelming and slightly intimidating if you've never set up a Google account.
But putting in the effort to gain new online reviews will be well worth it once you see those five-star reviews roll in.
How do I get a Google reviews link?
Your Google reviews link is a short URL and your ticket to more online reviews. To create a Google review link, head to your Google Business Profile listing or do a Google search of your company.
Once there, click on "Ask for reviews." Google will offer you a link you can immediately share via email, WhatsApp or Facebook (or any other social media profiles you have connected).
Alternatively, copy the link and include it in your automated customer follow-up messages.
How can I see my Google reviews?
If you want to view your Google reviews, you can follow the steps above. Log into your Google Business Profile or do a Google search of your business. Once there, click on "Read reviews."
You can also use Broadly to manage your business pages, like Facebook and Google, where you can review and respond to all your online reviews in one central place.
What happens when customers post a Google review?
When a customer leaves a new review, Google Business Profile sends an email alert. The email will have a summary of the review and a link to read it online and respond to it.
Do Google reviews show up right away?
To your customer, it will appear as though their review is posted instantly. In reality, Google reviews go through a moderation process and can take up to seven days to publish.
How do you delete a Google review?
Google doesn't allow business owners to delete reviews themselves. If you receive a fake negative review, you can report it to Google Small Business Support. They will decide if they will remove the review.
Can you see who viewed your Google reviews?
Business owners can check profile insights on their Google Business Profile listing and Google Maps. Insights will offer information on the number of views your profile received over a time period, website clicks, search queries and more.
You can see the profile name of the customer who left the review, but because of Google's privacy laws, you can't see who's viewed the reviews on your profile.
Manage your Google reviews with Broadly
Setting up a Google Business Profile listing and collecting Google reviews is a great first step in improving local SEO rankings.
Showing up at the top of page one with hundreds of positive five-star Google reviews is good for your business reputation and will help to attract more potential customers. However, managing it can feel daunting.
Broadly helps local business owners like you collect more Google reviews without the overwhelm. Our reputation management software makes it easy to send out your Google review link to customers, view reviews as they come in and respond to each review in one central place.
And our software is not just for Google reviews. With Broadly, you can manage comments from other review sites without having to log into each site individually.
Ready to save time and start collecting more Google reviews?
See what Broadly can do for your business in just 30 days